Thousands are drawn to virtual reality and global tech giants are starting to get on board.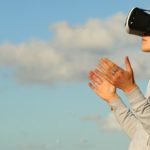 Virtual reality (VR) is attracting more and more users, raising expectations among companies and investors. Mark Zuckerberg recently announced that he plans to invest $3 billion in VR over the next five years.  
The Facebook founder's investment is a reflection of how VR is one of the technologies with the highest projections for the coming years. The consulting firm Gartner estimates that more than 100 million people will own virtual reality or augmented reality (AR) glasses by 2020.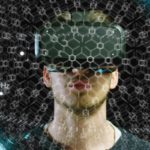 While virtual reality consists of putting users in a virtual environment where they can see, create and do whatever they want, augmented reality (e.g. Pokémon Go) adds virtual elements to a reality that already exists.
But what makes virtual reality so attractive? What do users really get out of it? At the Virtual reality event at BBVA's Innovation Center in Madrid, Diego Bezares, the creator of Presence Camera and a professor at U-tad, defined virtual reality as a "machine that teleports you." "Movies tell a story and video games enhance the interaction. Virtual reality offers presence. Its content is based on presence – the feeling of being in another world," said Bezares, who believes that this technology "hacks your senses, tricking your brain to make the digital information real. It's a world where we are free from physical limitations – a world we can control."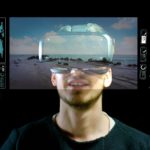 Marcos Neila - of Tessera Studios – tried to use virtual reality to create a new world with the video game Intruders hide and seek. His success earned him PlayStation's award for the best game of the year. The game's main character is Ben, a 13 year old boy who witnesses his family being held hostage in their own home by psychopaths.
Why did they pick virtual reality? Nelia explained that they wanted the game to have a very slow pace as the main character was defenseless. They wanted complete immersion. "We realized that virtual reality was the perfect approach for this project. It allows you to walk in the shoes of the main characters as they study their enemies' behavior, or use hiding spots to sneak around the house," he explained.

Not everything is a walk in the park in virtual reality, however. Neila says that dizziness is the technology's Achilles heel. "For example, in Intruders lateral movements have not been resolved," he explained. He also noted that peripheral vision complications make subtitles very difficult.
Despite the technological complexity, Mozilla decided to make virtual reality available on its website. "A-Frame is a web framework for building virtual reality content," explained expert Salvador de la Puerta, who added that this solution "lets users build VR experiences with html. They can build VR scenes that work across desktop, the Oculus Rift and smartphones." A-Frame takes advantage of the characteristics of html to create virtual content, as this publication shows.
The event ended by reflecting on the enormous potential of this technology, as we are still just seeing the very beginning of VR. This is in line Zuckerberg, who believes that it will take "5 to 10 years" to develop virtual reality to its full potential.