The U.S. consumer credit market is expected to change in the coming 12 months. Not only as a result of the positive growth of the market itself, but of disruptive and innovative elements that will drive the sector's transformation.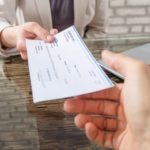 One of the players that is contributing to transform the credit market is Upturn, a digital platform incubated by BBVA New Digital Business which seeks to improve the financial health of the more than 22 million U.S. residents a year that get rejected by credit institutions due to errors in their credit scores.
In an article, Upturn founder and CEO Rob Ebrahimi discusses some key points and some of the aspects that will have a direct impact on consumers:
Banking Behavior Will Become a Key Driver in Credit Scores
Evidently, the better the credit score, the easier it is to access credit. That is why Fair Isaac Corporation (FICO), the leading credit scoring company in the U.S. has come up with a new scoring system: The Ultra FICO ™ Score.
The new scoring system will start as a pilot program for those who don't have credit or have little credit. the mechanism links to the checking and savings accounts to banking behavior to generate an indicator. "As individuals begin to adopt this new way of monitoring credit, we will witness an increase in access to credit as well as a surge in financial inclusion across the country," says Rod Ebrahimi.
The importance of paying utility bills on time
Consumers' utility bill payment history will also be factored in when applying for a loan.
Credit reporting agency Experian is gearing up for the launch of Experian Boost™, whose purpose is to allow consumers to add utilities to their Experian credit report. If these bills are paid on time, their score will improve, and will therefore have it easier to access credit.
According to Experian, many people feel that they are paying their utility, phone or cable bills rigorously on time, but that this behavior has no impact on the final decision regarding their credit applications. "Platforms such as this will empower consumers and change how they build credit," says Upturn's founder.
Risk of Identity Theft
As technology evolves and becomes more pervasive, cybercrime also changes and attacks become increasingly advanced. Rod Ebrahimi laments that cyberattacks can also affect consumers' credit scores. In fact, financial advisor Douglas A. Boneparth, CFP®, warns that an eventual economic recession could lead to a spike in cybercrime, including identity theft.
This is why consumers need to keep an eye on their credit reports and dispute any errors they may detect.