New BBVA venture - Upturn - launched to help fix credit errors for U.S. residents
Upturn, a new venture incubated by BBVA and aimed at changing the financial health of up to 22 million U.S. residents a year, has today been launched in the U.S.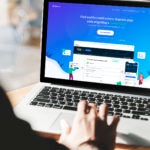 Upturn, described as "the digital platform for credit improvement" offers a free online tool that simplifies and streamlines the process of disputing inaccuracies on people's credit reports.
Emerging from beta today, the intelligent online platform enables individuals to quickly identify possible errors in their credit report, and easily dispute them. An astonishing 25% of credit reports have potentially material errors in them, according to the FTC.
There are over 250 million credit files in the U.S. and credit report errors are a massive problem for American consumers. Inaccurate credit reports are the second most common complaint filed with the Consumer Financial Protection Bureau every year. Research shows 22 million people are rejected for credit annually in the U.S., for everything from purchasing a new home, to buying or leasing a car, starting a business or paying for college. In many cases, they are not given a clear reason as to why they were not approved.
Upturn, a San Francisco-based startup incubated by BBVA, seeks to solve this problem by giving consumers greater insight and control into their credit report data, helping them to quickly and easily solve errors through an easy-to-use self-care portal, and more readily re-engage in the credit process for successful approval.
"At Upturn, we believe that inaccurate credit reports cause mIllions of Americans to be unable to access the credit they deserve," said Rod Ebrahimi, CEO of Upturn. "The current system for identifying, disputing, and resolving credit report errors is too difficult. Monitoring a credit score is not enough; the underlying credit report is ultimately what matters. We created Upturn to enable consumers to take control of their credit history and ensure that their credit report is always as accurate as possible."
Upturn creates a win-win opportunity for both businesses and consumers. It provides a free service to consumers that enables them to dispute credit report errors and improve their credit scores. And it works with banks and financial institutions to connect with creditworthy consumers.
"Every year, millions of consumers contact the credit bureaus and the CFPB looking to correct their credit reports. Upturn has created a technically sophisticated and user-friendly platform for addressing this problem which should help improve the creditworthiness of many Americans," said Ian Ormerod, Head of New Digital Businesses at BBVA. "Rod is a successful entrepreneur and a proven leader in fintech. We believe Upturn's potential is significant."
BBVA-backed Upturn was founded in 2018 by Rod Ebrahimi, former co-founder and CEO of personal debt and credit management software company ReadyForZero, backed by Y Combinator, and sold to Avant in 2015. Upturn was incubated in BBVA's New Digital Businesses unit - a business unit of the bank that is focused on finding and supporting the growth of disruptive financial services startups.
BBVA boasts proven experience and capabilities in both the incubation and promotion of fintech startups. The Group maintains a close relationship with the fintech and innovation ecosystems through NDB, Propel and initiatives like Open Talent, the world's biggest fintech competition, which celebrated its tenth anniversary this year.
In 2017 BBVA launched multiple projects, including Tuyyo, an app that facilitates instant international money transfers; and Covault, a startup specializing in online identity protection using biometrics. Soon afterward, Azlo, a U.S. startup offering online banking services to small businesses and the self-employed, was founded. Then, in early 2018 Denizen, a company that provides global banking accounts to individuals who need to manage their money internationally, was launched.