Industry, Public Sector and Tech Leaders "Speed Meet" at IIF Regtech Innovation Lab
The Institute of International Finance (IIF) today held its first Regtech Innovation Lab, hosted by BBVA, bringing together IIF member firms and public sector officials to connect with regtech firms offering new technology solutions to growing regulatory and compliance challenges for financial institutions.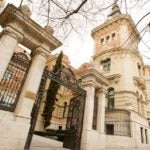 "Post-crisis financial regulations have increased challenges and costs for many of our members," said Tim Adams, president and CEO of the IIF. "These new transformational technological innovations can help financial institutions meet their regulatory and compliance challenges more effectively and efficiently. Today's Innovation Lab was convened to accelerate the interaction between financial institutions, the public sector, and technology firms at the forefront of innovation."
"The public sector, technology developers and financial entities should work together to pull down barriers such as the constant change in regulatory reforms or the absence of platforms to connect regulators with technology developers and financial services companies," said Francisco González, BBVA Group Executive Chairman.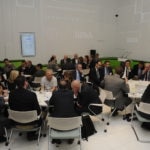 Presenting firms at the Lab included Ayasdi, IBM, Onfido, Silicon Valley Bank, Suade, and Sybenetix. IIF Member and public sector participants brought regulatory and compliance challenges to be addressed in brief 25-minute "speed" meetings while the technology firms brought product examples or concepts for better solutions. The event was held at BBVA's Innovation Center.
In October 2015, the IIF published a note on regtech and launched a workstream on the topic. The IIF also recently responded to the Financial Conduct Authority's Call for Input on RegTech. The IIF sees significant potential in the field and designed today's Lab to facilitate interaction and knowledge sharing between the financial services industry, the public sector and technology leaders.