BBVA is giving a boost to its Pivot Commercial Cards platform by adding support for  Mastercard cards expense management. This platform allows greater control over the use of corporate cards by simplifying the review and authorisation processes for expenses. It already manages daily purchases for more than 85,000 employees of client companies using BBVA's corporate cards across eight countries.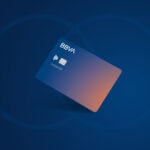 BBVA launched its Global Commercial Cards platform to enable companies operating with BBVA corporate cards to manage their employees' travel and representation expenses in an agile and automated way. This platform is part of the growing BBVA Pivot ecosystem, grouping together the set of solutions with which the bank supports companies in their international activity. The number of new customers who manage their corporate cards with Pivot is increasing at a rate of more than 20% a year globally.
BBVA has now successfully integrated Mastercard's corporate cards for its customers in Spain. In a first phase we have incorporated the Solred Mastercard, whose benefits include fuel discounts and the generation of invoices with itemised VAT. The card is already available through the SAP Concur and Emburse Captio expense management tools used by Pivot Commercial Cards customers. In the coming months it will be integrated into the platform's other expense management systems.
Additionally the offering for Pivot Commercial Cards customers will be extended to other products and countries where BBVA is an issuer of Mastercard corporate cards.
"The incorporation of Mastercard products and solutions into Pivot Commercial Cards reinforces our commitment to offer the most relevant products for corporate payments to our customers. Our seamless integration with the leading expense management tools to facilitate control and traceability will give customers the flexibility to choose what best suits their needs," explains Javier Balbin, Global Head of SME and Enterprise Solutions at BBVA.
Paloma Real, General Manager of Mastercard Spain, emphasises that "we are delighted to join Pivot Commercial Cards together with BBVA to continue supporting businesses through payments. In this way, companies will benefit from a series of advantages that will give them financial control, as well as the flexibility to guarantee the management of expenses in the simplest and most secure way possible."
Pivot Commercial Cards is available in Spain, Portugal, Turkey, Mexico, Argentina, Colombia, Peru and Uruguay, where more than 85,000 employees use the solution regularly, managing in excess of 260,000 purchases per month.
The addition of Mastercard adds to the powerful capabilities of Pivot Commercial Cards. The platform has great flexibility - companies can choose from twelve global expense management tools the one that best suits their needs - a high degree of automation - which allows employees to reduce the time they spend entering their expenses - and a more agile process of approval and daily review of all card movements.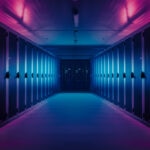 BBVA Pivot
Pivot Commercial Cards is a solution from BBVA Pivot, BBVA's suite of solutions designed to optimise cash and liquidity management for companies that operate in multiple countries and have to deal with different currencies, timetables and regulations. The solution allows centralised operations in 21 countries through direct channels, SWIFT, web or app, with expert and comprehensive support throughout the process.
The corporate service is operational in South America (Argentina, Peru, Colombia, Uruguay, Venezuela and through its partner in Chile), Europe (Spain, Turkey, Belgium, France, Portugal and the United Kingdom), Mexico, the United States and Hong Kong. Since the end of 2022, thanks to an agreement with BAC Credomatic, BBVA Pivot has also been available in Central America for customers in Costa Rica, Guatemala, Nicaragua, Panama, Honduras and El Salvador.
BBVA Pivot already serves more than 1,600 business groups and is attracting new customers at a rate of more than 25% a year.
About Mastercard
Mastercard is a global technology company in the payments industry. Its mission is to connect and power an inclusive, digital economy that benefits everyone, everywhere by making transactions safe, simple, smart and accessible. Using secure data and networks, partnerships and passion, its innovations and solutions help individuals, financial institutions, governments and businesses realize their greatest potential. Its decency quotient, or DQ, drives our culture and everything Mastercard do inside and outside the company. With connections across more than 210 countries and territories, it is building a sustainable world that unlocks priceless possibilities for all.