Last week, BBVA officially opened its latest Open Space, in Bogotá. Located in the heart of the Colombian capital, it is the third such space opened by the bank. The site, which led a previous life as a BBVA Innovation Center, has been under construction for the past year in preparation for its relaunch as Open Space Bogotá. Jaime Espinosa, Director of BBVA Open Innovation in Colombia, explains why the bank decided to launch a new Open Space, and the impact he hopes it will have on the local fintech community.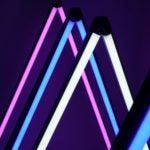 BBVA has a history in Colombia spanning more than 20 years. The bank is committed to its role in the economic and social development of the country, for example by providing retail and business banking services to over 2.4 million customers. Of that figure, a huge 1.4m BBVA Colombia customer now also use digital channels to engage with the bank, with an even more impressive 1.3m of that number using mobile devices to conduct their financial lives.
To put that into context, BBVA recently announced that 50 per cent of its global customer base now engages with the bank digitally, with 28.1 million now using smartphones, tablets, and other connected devices to interact with the business.
For Jaime Espinosa, helping clients to adopt digital services and giving them the tools to be more informed is at the heart of BBVA's strategy in Colombia. For customers, this means ensuring they can bank when, where and how they want, including through the banks digital channels, and face to face - either in a branch or via video.
Why Colombia?
The high proportion of BBVA customers using the bank's digital services, combined with the vibrancy of the local fintech ecosystem, were the main drivers for launching a third Open Space in Bogotá. Colombia has the third highest number of home-grown fintech companies in LATAM, behind Brazil –  which has the most – and Mexico, according to Espinosa.
The Open Space concept aims to build hubs for both entrepreneurial co-working and corporate collaboration. The spaces provides a source of inspiration and knowledge for both the startups based there and employees of the bank, with lectures, courses and workshops available to attend throughout the year . The first Open Space launched in Madrid in 2010 as part of BBVA's mission to connect and collaborate with the entrepreneurial world. Five years after Open Space opened its doors in Madrid, a second location was launched in Mexico City.
Each of the spaces - Madrid, Mexico City, and now Bogotá - provides a source of inspiration and knowledge for the startups based there, employees of the bank, and importantly, the local fintech ecosystem. It also allows for entrepreneurs to be in close contact with each other, enabling the sharing of ideas, tactics, learnings etc.
Early days
"The site has been closed for some time while we've transformed the old Innovation Center into the new Open Space, so we're excited to finally open doors to this fantastic new facility in the heart of Bogotá. It's not just a space for BBVA, but for the entire entrepreneurial ecosystem in the city." Espinosa said.
For the moment, Jaime Espinosa and his team are focusing on curating an exciting calendar of events covering a wide range of topics, from raising seed funding to working with a corporate. Last week, Open Space Bogotá hosted its first event, exploring digital transformation in Latin America, the 'innovation culture', and how corporates can better deploy technology within their organisation. The event attracted over 120 people and there were 12 speakers including Caterine Rojas, Open Innovation Strategist, BBVA; Santiago Sarmiento, Director of Digital Strategy, Telefonica; Andrés Waldraff, Analytics and Innovation Director, Avianca.
Plans for 2020
Looking to next year, Espinosa will be welcoming several startups to the space, offering them not only a special environment in which to work, but several events and initiatives to support collaboration. The team has four Open Talks planned throughout the year, at least one every three months. BBVA partners including Blockchain Academy Mexico, Ironbit, Rebold, will be hosting events, and Seedstars and Google Launchpad will be offering mentoring opportunities for fintech startups.
There will be opportunities for startups to collaborate with the bank too, via the Fast Track programme that enables startups to develop proof-of-concepts  and co-create these with BBVA. Espinosa hopes that at least two startups will be moving in soon, working alongside six of Espinosa's colleagues from Open Innovation.