BBVA and Anthemis reinforce their commitment to the startup Cledara
BBVA and Anthemis are participating in the second $3.4 million funding round that Cledara recently held. The startup now has 150 clients thanks to its innovative SaaS (Software as a Service) solution to centralize payment systems in a single platform.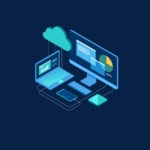 BBVA Anthemis Venture Partnership, the investment and startup acceleration firm resulting from the collaboration between BBVA and the Anthemis Group (Anthemis), is participating in the startup Cledara's new funding round. The emerging company obtained $3.4 million in a new funding round, led by Nauta Capital, thanks to its innovative solution that allows companies to centralize their software as a service (SaaS) payments in a single platform. Cledara's solution makes it easier to manage this service procurement model, showing the total amount spent and promoting new ways to save.
In less than a year of evolution and analysis, Cledara has managed to complete this second phase of financing, led by the well-known venture capital fund, Nauta Capital, with the participation of BBVA and Anthemis. With this new financing, Cledara has raised a total of $4.5 million of capital in just 12 months due to the success of its new business proposal.
"Most of Cledara's initial clients came from organic growth, without having to invest in marketing. From the beginning, the startup demonstrated that it had created a great product, capable of meeting companies' immediate needs," says Christhi Theiss, the head of BBVA & Anthemis' Venture Partnership at BBVA. "The participation of other professional investors is solid proof of the validity and success of Cledara's business model."
This new funding round is very important for Cristina Vila Vives, the founder and executive director of Cledara; who reports that the team is "thrilled to have the support of BBVA and Anthemis, which allows us to invest in greater product development and continue growing."
Great allies in innovation
BBVA and Anthemis joined forces with the goal of identifying new business opportunities in projects at the very early stages, with disruptive proposals related to financial technologies.
In the words of Christhi Theiss, BBVA's participation in this new funding round is "a reflection of BBVA's commitment to the fintech ecosystem and a reflection of the potential of Cledara's platform to be truly disruptive."
For Farhan Lalji, director of the collaboration between BBVA and the Anthemis Venture Partnership at the Anthemis Group, this new phase in the process reflects the fact that "Cledara's execution speed and growth has evolved very significantly in just 12 months. Our partnership with BBVA was created to help entrepreneurs like Cledara in their entrepreneurial journey and we are excited to be able to support the team in the next stage of this journey."
At the end of 2018, the BBVA and Anthemis firm led the first professional investment in Cledara following a pre-seed funding round. Thanks to this, the startup was able to benefit from an injection of capital, as well as the contribution of significant resources from the firm.