The past 12-months have seen significant evolutions in the way BBVA uses technology to provide banking products and services. This is a selection of this year's BBVA digital transformation highlights.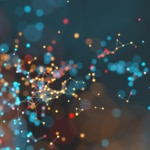 The ever faster cycle times in which organisations like BBVA have to iterate how they serve their customers means new ideas are brought to market faster than ever before.
Fueled by the digital revolution, each month the business has rolled out fresh updates to existing products and services, or entirely new offerings or partnerships.
All built with the singular aim of fulfilling the bank's stated purpose: to bring the age of opportunities to everyone, based on our customers' real needs: provide the best solutions, helping them make the best financial decisions, through an easy and convenient experience.
The below list highlights just some of the examples of things the bank has brought to the market over the past 12-months, aimed at sharing some of the good ideas BBVA and its partners have helped develop.
From deploying a truly global new brand image - the first changes to BBVA's logo and positioning in more than 20-years - to winning the award for the world's best mobile banking app for the third year in a row, BBVA has focused on its digital customer experience during 2019 even more than ever before.
2019's digital highlights
As senior leaders across the business have stated time and again, transforming into a truly global, truly digital, customer centric and data driven organisation is at the core of what BBVA is aiming for as an organisation. While this list only shows a fraction of the developments the bank has delivered this year, it does neatly highlight how BBVA is continually working to deliver a better service, a better experience and a better value proposition for all those who bank with it.