BBVA launches Global Gateway, a global eCommerce solution to improve digital payments on any platform
BBVA has today launched an innovative new global payments system that includes cards, alternative payment forms and a fraud-prevention tool.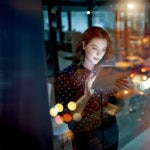 Global Gateway ensures large retailers can accept payments in everything from debit cards and credit cards to bank transfers or Paypal and Alipay as well as virtual payment solutions. The next generation system also allows for real-time fraud detection across all payment methods, significantly reducing risk for retailers and customers.
BBVA's Global Gateway is built on Mastercard Payment Gateway Services infrastructure. Global Gateway is now available in Spain, for retailers in all of Europe and will soon be available for other countries, including the United States and Mexico, as well as other Latin American regions.
The platform offers large retailers a safe, seamless transaction experience, with the same solution available in different countries. By means of a single integration, it allows processing payments from a comprehensive range of payment options, including international and local credit or debit cards, prepaid and virtual cards, bank transfers, PayPal and Alipay payments and the most popular alternative bank transfer services in the EU, such as iDeal, Sofort, Giropay and Multibanco. The platform will continue be updated as new payment methods emerge too.
Thanks to its extensive compatibility, Global Gateway helps retailers reduce the complexity of operating in new markets across the globe and allows payments on any device, from anywhere, helping businesses to tap new sources of revenue and drive sales.
A flexible and safe platform
BBVA also offers retailers different types of integration, whether directing customers to BBVA's payments page or embedding the checkout interface into their own website, with their customized 'look & feel'. The platform also offers a 'single-click' payment option, a subscription model and a portal where retailers can manage their entire operations cycle and monitor payment activity.
Global Gateway also takes security enhancement to the next level. BBVA has invested in the development of a groundbreaking fraud-detection technology that monitors transactions in real time, regardless of the type of payment, currency, channel and geographical location of the market where they originate.
The system also harnesses the latest security advances to detect and minimize risks at each stage of the payments cycle. As trends in fraud vary from one market to another, the solution can be fine-tuned to any business model. The solution also boasts an online dashboard to manually verify transactions, advanced reporting and ease the input of the user's own data into the platform.
"We were looking for a reliable strategic provider that could help us enhance our offer to businesses and lead the sector. Mastercard was able to provide us the required technology and global experience to offer more innovative payment solutions to our customers in all regions and at the same time maintain the highest levels of security and quality of user experience", added Sánchez.
In the words of Davide Messina, Mastercard Europe Payment Gateway Services: "At Mastercard, we strive to continually meet the payments needs of our partners and consumers. We are delighted to offer our technology and experience to BBVA, not only in Spain but across its footprint, supporting its constant drive towards innovation, differentiation and streamlining of capabilities within the ever-evolving payments ecosystem."