Technology is changing the way we make our payments, with new applications for carrying out transfers or payments, which require nothing more than a smartphone.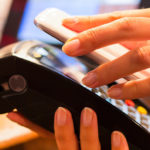 Paying with a smartphone or even with WhatsApp, is already a reality for many users. Also, money transfer services that are faster and charge lower commissions are making a place for themselves among the applications that are most in demand. The technological transformation of the finance sector has just begun and some banks and fintech firms have already signed on to the digital change in banking.
Taavet Hinrikus, the co-founder and CEO of TransferWise, an application that allows customers to make money transfers between different countries, brought this to light during a talk at the MoneyConf event held in Madrid in June. He discussed the importance of the technological changes now taking place and the consequences they will have for banking.
During his talk, Hinrikus said his idea is that the revolution in money transfers should go from being a European revolution into a global revolution. For that reason, his company currently has more than 50 countries within its scope and, with the aid of technology, plans to expand its coverage of destinations that can receive money.
Hinrikus defines this idea of 'Tech First' as "applying technology in an intelligent manner." He believes that herein lays the secret of his success. He also points to the transformation of BBVA as an example, saying that, "at BBVA, they´ve been thinking about and investing in fintech for the last five years." Hinrikus adds that BBVA is undergoing a radical transformation to become as rapid and agile as a tech company.
One of the most recent advances at BBVA comes via Ripple and the new Distributed Ledger Technology. Together, they have developed a real pilot project that permits transfers between Europe and Mexico in a matter of seconds, showing the great importance of technology in improving payment processes and reducing transaction times for customers.
Likewise, Android Pay, Google´s digital payment solution, has been brought to Spain for the first time by BBVA. With it, the bank widens its services for payment via smartphone, allowing BBVA customers to download Android Pay free from the Google Play Store in Spain and enter their cards so that they are compatible with the app and they can make payments.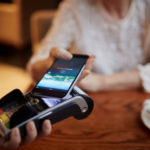 Another novelty in payments is Cashup, an app that, via Bizum, lets a customer make a transfer to any contact in his/her agenda, without leaving the application over which they are chatting with friends - whether it be WhatsApp, Telegram, Hangouts or Messenger.  This technology facilitates transfers to the maximum, as the user doesn't waste time downloading a new application, but makes the transfer from the social network that he or she habitually uses.
For more than three years, BBVA customers have been able to use BBVA Wallet, the service that allows them to manage and make payments simply from their cell phone, by holding it close to a Contactless terminal. SmartPay, more focused on the business world, is also part of this digital change at BBVA, which is oriented towards the cell phone. It allows businesses use a cell phone to charge customers who pay with a card.