Forbes showcases BBVA's use of artificial intelligence
In an article, Forbes praises BBVA's digital strategy and technological deployment, as well as the AI-powered apps that the bank is already using to deliver better solutions to its customers.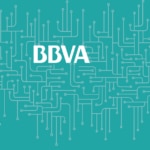 Even though BBVA's history dates back to 1857, "the bank is firmly focused on being a disruptor in the financial industry today and into the future." In this article, Forbes takes a look at the tech innovations that BBVA has already adopted with the aim of "improving its platform (especially regarding mobile functionality) and creating new digital tools."
In this sense, one of the bank's first tech investments was the development of a customer-centric platform. Thus, the Group's mobile banking development platform is "scalable, modular and operates in real-time to provide mobile customers service they demand," according to the article.
On top of focusing on technological change, BBVA has also adopted a new approach to work, thanks to which it has been able to bring its ability to tackle developments to quasi-startup level, in terms of nimbleness and speed, says Forbes. The adoption of new work methodologies has expedited the product ideation and prototype process within the bank, turning BBVA into an "agile, and productive" company, capable of "delivering innovation on a similar timetable to digital giants." The article underscores this approach and the knowledge of its customers and "what they want," as an advantage on which the company can build to remain competitive, even if the digital giants "choose to enter the industry."
Platforms such as BBVA Valora or BBVA Avalbox are some of the examples mentioned in the article to showcase some of the tangible results of that BBVA's digital transformation is already yielding in improving the efficiency of certain processes. Specifically, the tool that digitizes company guarantees represents an innovation that will impact thousands of businesses.
The opportunities of Artificial Intelligence
The article also notes that BBVA has been able to recognize the potential of artificial intelligence to "influence the banking experience positively." An example of this is the creation of Bconomy, the tool that helps customers improve their financial health. This use of machine learning to "scan colossal data sets" allows BBVA to deliver the best customer service, and "even recommend other solutions to help them solve other concerns," in an effort to fulfill its mission to help people make financial decisions.
The article also notes the use of artificial intelligence to automate certain business processes in capital markets; as well as the development of UGI, Garanti Bank's voice-activated virtual assistant; BBVA's chatbots and the cashup service to make payments through instant messaging platforms.
Digital Investments
Another way to see the digital transformation of BBVA in action is to look at the company's mergers and acquisitions. This includes a 39 percent stake in Atom Bank, the UK's first mobile-only bank; and solarisBank, the German banking as a service platform, in which it invested in 2018. This strategy led CB Insights to identify BBVA as the "most active acquirer of fintech startups in the last five years."
BBVA's momentum in the development of its technological transformation indicates, according to the article, that when the tech giants awake to the opportunity available in the financial world, "BBVA will be prepared to compete."