BBVA, recognized as the most innovative digital bank in Latin America in 2019 by Global Finance
The award underscores the role that the Group is playing, spearheading the digital transformation process of the region's financial sector by rolling out, on an ongoing basis, innovative products and services that seek to bring the age of opportunity to everyone. The publication also recognized BBVA as the best digital bank in Spain in the Corporate/Institutional category.
Every year, Global Finance's 'Digital Bank Awards' recognize the best digital banking initiatives rolled out by banks across the globe. This year, in their 20th edition, Global Finance distinguished BBVA as the most innovative bank in Latin America based on a number of aspects, including its commitment to build its digital product and service offering, and the ability to attract more customers to this type of channels. The publication has also taken into account the design and functionalities of the Group's web and mobile banking platforms, which offer a cutting-edge user experience, typical of digital companies.
Joseph D. Giarraputo, publisher and editorial director of Global Finance, pointed out that the awardees are chosen based on the strength and success of their web products and services. "Digital banking is not only the future but, more and more, the present", he said.
BBVA, pioneer and digital leader in the region
BBVA pioneering efforts in rolling out innovative digital products and services to make its customers lives easier has become a benchmark for the transformation of banking services in Latin America.
Last year, BBVA rolled out a series of technological upgrades across its different franchises thanks to which its customers can now do their banking more easily, quickly and safely. In Mexico, for example, to facilitate interaction with its customers, the bank integrated Alexa into its roster of virtual assistants, which was already available on WhatsApp, becoming once again the first bank in the country to roll out artificial intelligence solutions in benefit of its users. The bank also launched its SOS application, which allows users to report car accidents and request roadside assistance, shortening first contact time by 50%. Also, the bank launched Mutipagos (Multipayments) - a mobile app that allows customers to pay their utility bills using any debit or credit card - and BBVA 'Link Card', the first digital account for Mexican children and teenagers.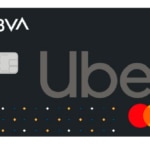 In Argentina, BBVA became the first bank to start offering online loans for companies, through its Net Cash platform, which also includes mobile-based services for SMEs such as deposit and check discounting, or the so-called Immediate Payment of Coupons (PIC), which allows users to request an advance on the amounts corresponding to credit card payments processed by their businesses. It also offers Mobile Multiple Check Deposit, a digital solution that allows business customers to deposit and discount as many checks as they choose.
In Peru, BBVA's mobile app debuted several new features, including 'Lukita', which allows users to send and receive money to or from their phone contacts without knowing their account numbers. The bank also became the first Peruvian financial institution to phase out physical cards to make way for virtual cards and to start offering companies an online tracking system for their payments and transfers abroad with other banks, through of the SWIFT gpi module. It also incorporated its mutual fund offering to its digital channels and rolled out a fixed-term deposit account opening feature.
In Colombia, BBVA implemented a new functionality in its mobile banking app that allows receiving and sending money to and from abroad in just 30 seconds. In addition, the bank's digital customers already have the possibility of taking out pre-approved consumer and unrestricted investment loans. The bank also enabled the use of the debit card verification value (CVV) in online purchases, thanks to which over three million Colombians are now able to shop online.
Furthermore, BBVA has implemented in most of its franchises across the region biometric technology to shield its users against fraud and strengthen security on all channels.
The fast-paced digital transformation process across BBVA's Latin American franchises wouldn't have been possible without the Group's Global Mobile (or GloMo) banking platform, which allows the group to expedite the deployment of features developed in a particular franchise in other countries.
Digital growth in Latin America
BBVA's digital channels, and especially its mobile banking platform, are becoming increasingly popular among BBVA customers in Latin America.
In Mexico, BBVA's total digital base stood at 8.75 million by the end of the first half of 2019, of which 8.2 million operate through its mobile app; in other words, for 94% of the bank's digital customer base, mobile was their channel of choice.
In the case of South America, BBVA has 7.18 million digital customers, 5.75 million of which were mobile.