An exceptional user experience and value added features are the keys to differentiating a banking application from its competition. These are the elements that held the most sway when, for the second consecutive year, the consulting firm Forrester chose BBVA's app as the best banking app in the world and gave the Garanti BBVA app in Turkey the best in user experience.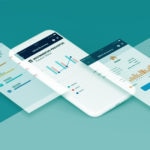 International, multidisciplinary teams are working with machine learning techniques, artificial intelligence (AI), and a design catering to specific use cases in order to deliver an application that provides customers with the true value of their data.
Data science was critical for the development of banking services like Upcoming Expenses and the bank account aggregation service. To successfully deliver these product milestones, BBVA had to make the most of advanced analytic and computing techniques, and the development of an agile working framework, all with the goal of extracting useful data and building products that satisfy a rigorous scientific approach, business and design perspectives, as well as meeting customer needs.
"In an environment where people are pressured for time and have enough to worry about, these solutions help the bank anticipate our customer needs, presenting information they didn't previously have, clearly and simply, reducing finance-related uncertainty," BBVA Spain Head of Retail Digital Banking Spain, Sofía Rodríguez-Sahagún, points out.
The ubiquity of smartphones and their ever-increasing processing power means that analytic capabilities and artificial intelligence on which BBVA is working can literally reach the hands of its customers, wherever they are.
Categorization
The categorization of transactions is fundamental to the functionality of the app's analytic features. Without the categorization engine, which classifies transactions by type of spend, it would not be possible to provide customers intelligent, specific recommendations, such as, "reduce spending in bars and restaurants by 10 percent" compared to a less actionable, more general "reduce your expenses by 2 percent." Behind its seemingly simple exterior sits a natural language processing (NLP) model, which can identify transactions by their source or by comments that the customer includes to describe the transaction. For example, if someone writes "school Mary June" the algorithm will determine that the important word is "school" and will add it to the appropriate category, in this case "Schools."

The categorization engine improves as it learns from the changes the users make to the categories, so it remembers the customer preferences when they classify their own transactions. "It is important for the user of the application to make the changes s/he thinks are necessary because this helps 'train' the categorization model, adapted to the customer," explains Olga Ortega, from one of the teams responsible for the development of smart advice functionalities.
By organizing the transactions into more representative categories, other analytic components can better understand the data that feeds them and can then perform calculations that truly add value for the user and help them make informed decisions.
Upcoming Expenses
One of the BBVA app's most impactful, differentiating features powered by machine learning gives the customer visibility of the deposits and withdrawals that are expected for a specific month, so that s/he can plan his or her future finances. The tool can predict the anticipated day and approximate amount of recurring transactions.

This type of information facilitates prior alerts to a potential overdraft and can propose simple solutions to the issue and thus help avoid, in this case, fees resulting from a negative balance.
The Upcoming Expenses service integrates sophisticated machine learning models that can predict if a transaction is recurring and then define both the amount and the date when the transaction is most likely to recur. BBVA has thus been able to deliver its customers a predictive tool based on advanced analytics that provides them speedy insight into their anticipated capital inflows and outflows. The BBVA app prediction engine is unique among banking applications and provides a toolset that has thus far only been seen in business intelligence environments.
"A key element of our value proposition is to help customers make better financial decisions," explains Gonzalo Rodríguez, BBVA Head of Retail Customer Solutions. "Thanks to our algorithms, we are able to alert customers to a potential overdraft weeks before it happens, or we can alert them to a higher than expected charge so that they can review it." According to Gonzalo Rodríguez, the power of these algorithms goes even further because "we also help customers increase their savings and better invest their money, providing them personalized recommendations and increasingly automating and simplifying the chore of finance management."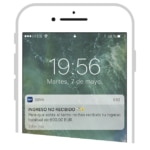 Machine learning allows to predict future movements in the user's account.
Financial Health
Every pocket book should have a goal for savings. Some people are concerned about retirement while others worry about saving enough to go on their dream vacation. Regardless of the goal, the BBVA app provides a range of tools to shed light on the status of a customer's financial health and identify where improvements can be made in the future.
One of the most effective ways to achieve this is by summarizing the data so that the customer can quickly get the most out of it. There are four components that go into determining the 0 to 100 financial health score,: (1) the level of fixed and variable expenses, (2) housing payments, (3) accumulated debt, and (4) financial freedom, which depends on one's accumulated balance and overall levels of spending. Ideally, people should not allocate more than 50 percent of their income to fixed expenses (including living expenses), allotting 20 percent for savings, and the remaining 30 percent for variable expenses, where there is generally greater margin for improvement.
BBVA has adopted the 50-20-30 rule, a global standard for determining whether a person is in a financially sustainable state and able to invest. Teams of data scientists are working to adapt these percentages to the specific lifestyle of each individual, in such a way that the requirements are flexible and take into account personal financial contexts or geographic area (living in Madrid is not the same as living in Mexico City or a small town in Texas).

The goal is to help BBVA customers save as much as possible, plan their budgets for their respective families, and find the best way to achieve their life goals. This information can help customers decided if they should adopt an "action plans" in the form of proposals to improve the state of their financial health.
"At BBVA Group we are investing significantly in big data and artificial intelligence with the aim to offer our customers an unbeatable experience and deepen our relationship with them," explains Didem Başer, Executive Vice President of Digital Banking at Garanti BBVA. "Using data analysis, we can provide the customer with relevant information, such as their state of financial health; they can then compare their spending habits with other similar profiles in order to identify how they can better manage their finances." According to Didem, BBVA's work with data clearly reveals its stake in the future, which is actually already having demonstrable results in the present, given that "use case volumes and sophistication are on the rise every day."
Tools addressing financial health are core to the functionality offered in Spain, Mexico, and Turkey. "In the future, this tool will provide you automatized and personalized consulting; what's interesting is that these products will only be provided if they contribute to improved long term financial health," says Venancio Garcia Aracil, Global Product Owner at BBVA.
A customized app
BBVA Group works across its operating footprint in order to deliver a common, seamless customer experience, regardless of channel. Transcending limitations inherent to the different channels (ATMs, branch banking, tele-banking, Internet banking, or using a banking application); improving communication and confidence; and making it possible to provide truly relevant, personalized advice. In the future, AI will let us automatically prioritize important notifications and improve the product offering, taking customer needs more precisely into account.
The One Click tool serves as an example of the progress the bank has made in this direction. One Click analyzes data from all the BBVA Bancomer digital channels in order to be able to recommend a personalized one-click transaction, based on a customer's frequent activities. It's something like this: you go to your neighborhood restaurant and the waiter calls out, "Do you want the usual?" "The vast majority of users are surprised by how accurate the tool is. It's a step towards having an account which is on auto-drive." explains Carlos González Munguia, data scientist and of the people responsible for the development of 'One Click'.
"We  help customers increase their savings and better invest their money, providing them personalized recommendations and increasingly automating and simplifying the chore of finance management"
BBVA Garanti has implemented a true multichannel experience in Turkey. "The customer is not going to see the same offers repeated across different channels at the same time," says Serhat Suleyman Ongen Global Product Owner at BBVA. For example, if customers show interest in a product at an ATM, they can receive a message on their smartphones where they can sign up for it immediately.
Using a dynamic offer system, both in Spain and Turkey, products offers are customized to each customer profile. Customers do not receive repetitive offers void of personal context or irrelevant to the stage of their life; rather they can immediately choose to take advantage of a banking service that addresses a true and present need.
An AI-powered voice assistant
Garanti BBVA is credited with the development of the app with the best user experience in the world for which they used advanced voice recognition with UGI, a virtual robot-like assistant that can perform transactions, provide assistance, and even tell jokes. UGI is the result of five years of development of an intelligent banking application that can simplify the user's frequent transactions and provide information and advice without the customer having to wait on the telephone.
"We are now focusing our efforts on improving the UGI capabilities so it can interact in other digital channels and proactively provide advice, instead of only when the customer calls," points out Esra Erkus, BBVA Garanti's Digital Business Development Supervisor for UGI.
Augmented reality finds a home
Another functionality provided by BBVA is Valora View, an app that aims to simplify what is for many, one of the most important financial decisions of our lives: buying a home. Valora View includes a simple, visual interface. Using the phone's camera, the application can recognize the doorway of any home for which the user wants information and can then provide pricing information and other details.
Additionally to this app, BBVA has developed other analytical tools, like Valora, which can estimate the actual value of your home and tell you whether it makes more sense for you to rent or buy. "The tool aims to easily and visually provide all the information that is available to the customer, so that s/he can make an informed decision based on data. This is also a core part of the bank's internal digital transformation," says Alejandro Ruyra, one of the founders of Madiva Soluciones, the BBVA subsidiary responsible for the creation of BBVA Valora.