The European Research Council has presented one of its most prestigious research grants to  Stephen Hansen, an Associate Professor of Economics and researcher at the Imperial College of London, and previously at the University of Oxford. With this grant, Hansen will start a research project on big data together with BBVA Research.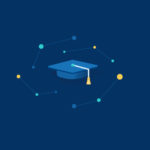 The European Research Council is a pan-European institution that was created to promote research and innovation in the EU. It annually presents these grants to the best researchers in Europe. So far, Stephen Hansen's research has focused on organizational economics and monetary policy, using unstructured data sources and machine learning methods.
This grant will allow him to put together an interdisciplinary team, which will include BBVA Research, as well as researchers in economics, statistics and data science from the best European and North American universities. This project, which will analyze structural models for text and other unstructured data using big data techniques, reconfirms BBVA Research's commitment to being at the cutting-edge of data analysis.
Según ha afirmado Stephen Hansen " este proyecto construirá nuevos modelos para integrar datos no estructurados en la estimación de modelos económicos y, por lo tanto, ampliará el tipo de datos que los economistas pueden usar en su trabajo futuro".
"This project will build new models to integrate unstructured data in the estimation of economic models and will therefore expand the type of data that economist can use in their future work," Stephen Hansen said.
European Research Council grants aim to finance high quality projects and promote innovative, potentially profitable, research. Its goal is to support excellence and pave the way for new areas of research that foster innovation, corporate development and address social challenges.