BBVA's mobile banking platform now available in Uruguay
BBVA is deploying its global development platform in Uruguay, marking a new milestone in the bank's digital transformation. This initiative will make it possible to accelerate the delivery of mobile solutions, unifying design, functionality and features and user experience.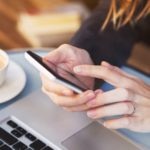 BBVA was the first bank in the world to launch a global mobile banking platform and BBVA Bancomer, the first franchise to adopt this initiative. Now it's Uruguay's turn to becoming the first South American country to have a unique platform in the financial world, thanks to a coordinated effort of different teams in the countries where the Group operates.
The platform, known as "GloMo" (for Global Mobile), represents a big step forward for BBVA mobile banking services —and a benchmark for the financial sector— as it makes it possible to unify design, features and offer a first class user experience for all of the Group's customers, regardless of the country where they are located.
For Gonzalo Rodríguez, Global Head of Retail Customer Solutions at BBVA, "The global mobile banking platform will make it possible to share the different developments produced in each country in a single framework, compile best practices and develop them jointly, and dramatically reduce the time it takes to deliver mobile products and services."
The benefits of going global
Developing apps that are global in nature is a competitive advantage for BBVA, providing efficiency and optimizing resources. Thanks to this platform, different components can be reused, which improves considerably the time it takes to deliver products and services in different geographic locations. In many cases, the so-called time-to-market, or the time for the solution to reach customers, can be reduced by 50%. And the cost of developing these solutions can decrease up to 40%.
Following Mexico and Uruguay, GloMo is set to expand to the rest of Latin American countries, with Perú as the next market in the first quarter of 2019.