Advances in technology contribute to economic progress and have a direct, long-term impact on society's well-being. Clearly, digital transformation creates opportunities that improve both our lives and our businesses. BBVA shares this view: the bank has made a commitment to new technologies such as blockchain, which allow it to offer innovative financing approaches to its corporate clients.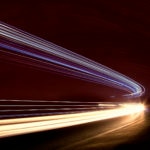 Blockchain technology has the potential to be highly disruptive and is helping to transform the foundations of wholesale banking. The use of this technology in traditional investment banking products such as corporate loans provides a clear example.
Until now, the negotiation of these wholesale products involved numerous activities (meetings, email exchanges, telephone calls, etc.) prolonging a process that could even last weeks. Blockchain technology, however, enables the digitization of the financial processes, and consequently reduces the time frame.  Areas such as payments, issuing securities, and international trade - not to mention projects focusing on digital transformation - have seen a leap in efficiency.
While these applications are still in their early stages of development at both regulatory and technical level, BBVA, collaboration with Spanish tech firm Indra, has already successfully completed the first global corporate loan transaction using blockchain technology from the negotiation of the deal to its signing, leveraging these cutting-edge technologies to streamline business processes.
Doubling down on its commitment to digital progress, BBVA announced in June an agreement with Repsol to develop blockchain-based financial solutions. This partnership began with the renewal of a €325 million credit line using this technology.
Also, other large customers are moving fast to benefit from the advantages enabled by these groundbreaking financing arrangements, such as spanish construction giant ACS, which took out a €100 million bilateral loan last July.
Blockchain technology, in short, can bring significant improvements:
Up to 50 percent faster document management processing.
Enchaned transparency and traceability of both the negotiation process and the agreed terms and conditions.
Increased security and efficiency, with the subsequent reduction of the operating risk.
Elimination of physical documents.
Commercial impact and technological innovation.
Automation of manual processes.
BBVA is a leading force in the transformation of the financial sector. In wholesale banking, BBVA is innovating both in its financing products and in the digitization of its solutions to enhance its business and corporate customers' experience. BBVA works with its corporate customers to offer, not only the most appropriate financial solutions, but also cutting edge innovation and technological capabilities.