The challenge of Social Media Banking: strengthening private networks to engage customers
Facebook and Twitter are used to spread messages but, for the time being, they do build loyalty with bank customers. Only 2% of users who click on a 'Like' in Facebook revisit the corporate site.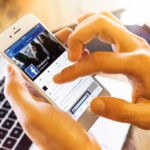 Most banks have opened accounts on Twitter and Facebook and are increasingly active in them. These networks are useful for spreading their messages but fail to interact with customers. The challenge, according to the expert Juan Liedo, Manager at Ibermática Social Business and CRM Unit, is to "build customer loyalty in the digital realm, which manages content and also ensures they participate. Public networks are good channels for attracting, disseminating information and listening but they have their limitations in getting close to the customer".
In Liedo's opinion, neither Facebook nor Twitter are the proper channels to talk with customers. "Banks have to be on public networks to spread messages but when asked why not create communities to act with them on Facebook, I reply that if you create private communities, you have to keep the data. Facebook handles the user experience; a hypothetical closure of the site could leave you with nothing. It doesn't let you tag or segment users in the way you want either".
In this respect, he stresses "people go to Facebook to interact, conversely you go to a private community in the common interest". The study Game-Changing Social Strategies for Financial Services highlights that only 2% of users who click on a 'Like' in Facebook revisit the corporate site.
Liedo reflects in the report Social Banking- Social Business Networking in the financial sector  the characteristics of private communities and what they contribute with respect to the public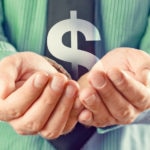 - They recruit customers without relying on public networks, making it easy to generate a more focused level of connection in the common interest.
- They avoid the irrelevance of many of the conversations in public networks.
- They get the customer data that may end up in a CRM solution. Data in a public network belong to that network.
- They make it possible to manage the user experience, without relying on what Facebook can do, which usually changes without asking.
- They facilitate conversing in a more personalized or private way with customers, segmentation and auto-segmentation to increase the efficiency of the content and support strategy.
Successful models
Liedo highlights the following companies that have launched successful models:
The leading broker in the United States uses a social environment to better engage with customers. In the environment product support is provided, customers share information, help each other, and are educated on the organization's offering. The initiative is part of an acquisition, retention and customer loyalty strategy. Customers who sign up to the community end up buying 80% more products from the company.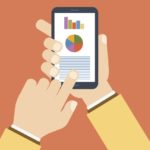 The bank uses a Social Business strategy in the innovation process. Share some innovation initiatives with customers (Open innovation, co-creation) in a social setting.
Foster co-creation. Customers participate with innovative ideas and rate the products. With these ratings the company takes less risks as they know what customers want and this reduces costs.
The bank has created a community of small businesses and startups where mutual support is provided to increase sustainability. SMEs consume training content prepared by the bank as part of their Social Marketing strategy. The initiative helps to create a better business environment (making SMEs more sustainable), while the bank knows its customers better, improves acquisition and segments them and makes them more loyal.
4. Caixabank
This is one of the pioneers in the use of social media. Its community, called Ahora, directed to the senior world is a loyalty tool. Users make relationships, consume lifelong learning content and receive promotions.
"In Spain we are behind in relation to the USA for example in the use of private channels and corporate social platforms. In them, the customer can read private reports from banks to participate through forums".
Liedo notes that in these private networks it is not only the customer who is invited to participate in the bank's decisions but also employees. "They bring ideas to the bank, are innovative and because of the communities, they feel more loyal to the companies for which they work".
Examples of banks that empower employees are: TD Bank (the sixth largest bank in North America, with more than 80,000 employees) that uses Social Business in building internal loyalty, it has a corporate social network where employees have social profiles, labeled with their areas of interest and expertise, share knowledge and collaborate in communities.
Deutsche Bank or UBS Bank have also created a corporate social network to improve collaboration, communication, knowledge management and innovation.
"We have the technology, what's needed to get closer to the customer is a good strategy", Liedo points out.