Chatbots and machine learning: discover the new banking
Thanks to machine learning, chatbots are already becoming much more than a mere "always-on" tool used for interacting with the bank.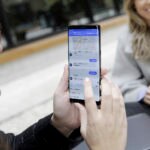 Enhanced by advances in artificial intelligence, chatbots are increasingly important for a company's customer relationships. Banking is one of the sectors where it is more and more common to deal with these increasingly sophisticated computing tools. And the tide is rising: according to the consulting firm, Gartner, within two years 25 percent of service transactions will occur via chatbot, compared with 2 percent in 2017.
But beyond the operational, what can chatbots imply for the relationship between the bank and its customers?
Convenience, speed, and 24/7 access have been requirements for the finance industry for some time now. Consequently, the usefulness that chatbots can have in less technologically advanced types of business is inconsequential to banks, which are now trying to use chatbots to offer a much improved customer experience.
As explained in a recent report by SAP Hybris, (the ecommerce subsidiary of the software company SAP),"it's important to remember that chatbots are nothing more than a tool used to achieve an objective: ensuring that customer needs are covered and that their expectations are exceeded with each interaction the customer has with the company."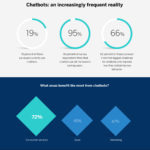 Artificial intelligence and 'machine learning' are the basic tools for achieving this. With a chatbot that is constantly learning from every interaction, and with big data delivering more and better information, the algorithms behind the robot will be increasingly more accurate and the customer experience more personalized.
For the bank itself, the widespread use of chatbots can firstly entail a significant cost savings. According to the consultancy Juniper Research, in 2017 the use of chatbots entailed a modest savings of €20 million per year, but in 2022 the savings will reach €8 billion.
Resource optimization
The good news isn't primarily financial, but rather has to do with the optimization of resources. If chatbots can go beyond rudimentary customer service tasks, the banks' employees will be able improve, personalize, and further cultivate their relationship with the customers, creating an even better customer experience.
For now, all of this is a medium-term bet from which the benefits are already starting to be realized. For example, BBVA's customers can already enjoy some of the benefits of chatbots through BBVA Chatbots.
In fact, BBVA was Spain's first financial institution to deploy a chatbot. One of the latest innovations of its conversation tool that facilitates customer access to financial information from Facebook Messenger, Telegram, and Slack is the ability to send money without having to exit instant messaging applications like, Messenger or WhatsApp among others.
BBVA's clients in Spain can also send money using Siri, look for the nearest ATMs, or ask Google Assistant for the bank products that are available. This is only the beginning of what is to come in upcoming years, given that customer product uptake has progressed very positively. At the moment, money can only be sent from one smartphone to another, but we will see developments in this area in the near future,  as recently explained by Raúl Navarrete, head of BBVA Spain's Mobile Channel.
Chatbots don't just provide information, rather they are at the disposal of the customer and his or her needs. And since chatbots don't stop learning, they will provide ever-increasing functionality.