BBVA customers can use voice and chatbots to send money to other smartphones
BBVA customers in Spain now have access to a new feature that completely simplifies mobile-to-mobile money transfers. The transfers are totally secure and do not require customers to use BBVA's mobile banking app. Both Android and iOS users can send money through BBVA's "chatbots" on instant messaging apps like Facebook Messenger and Telegram. And those using the iOS operating system (iPhone) will also be able to do so with the voice assistant, Siri. All this has been made possible thanks to an evolution of the Bizum system, which enables users to send money between cell phones with the apps of the major Spanish banks.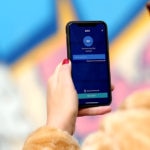 With this new feature, BBVA takes another step forward in the innovation of its mobile banking, by optimizing the functionality of its Chatbot service. Customers can send money on Facebook Messenger and Telegram - two of the most popular instant messaging services.
BBVA is already a pioneer among Spanish banks in the use of chatbots.  Earlier this year, it launched Chatbot, allowing customers to perform basic transactions, such as checking their account balances, IBAN number or the location of the closest ATMs. Now, they can also use this feature to send money. At the same time, BBVA  launched the Cashup feature, which lets users send money to anyone in their contacts without having to leave the instant messaging app (WhatsApp, Telegram, Hangouts or Messenger).
Voice-activated transfers
For iPhone users, BBVA is adding a new function: the possibility of sending money by using the voice assistant Siri. They simply have to say the name of the person to whom they want to send the money and the amount, and the device will perform the transaction securely – without the user having to open the mobile banking app.
In order to take advantage of this new service, iPhone users must first register their fingerprints on their smartphone and on BBVA's app. They also need to be registered Bizum users and activate Siri in the settings section of their profile on BBVA's mobile banking app.
BBVA has established an additional security measure for transactions of more than €20 for both Chatbot and Siri money transfers. When sending a transfer on an iPhone, users must confirm the operation with their fingerprint or FaceID. For Chatbot transactions, they must enter the operations password sent to their cell phone when ordering the transfer.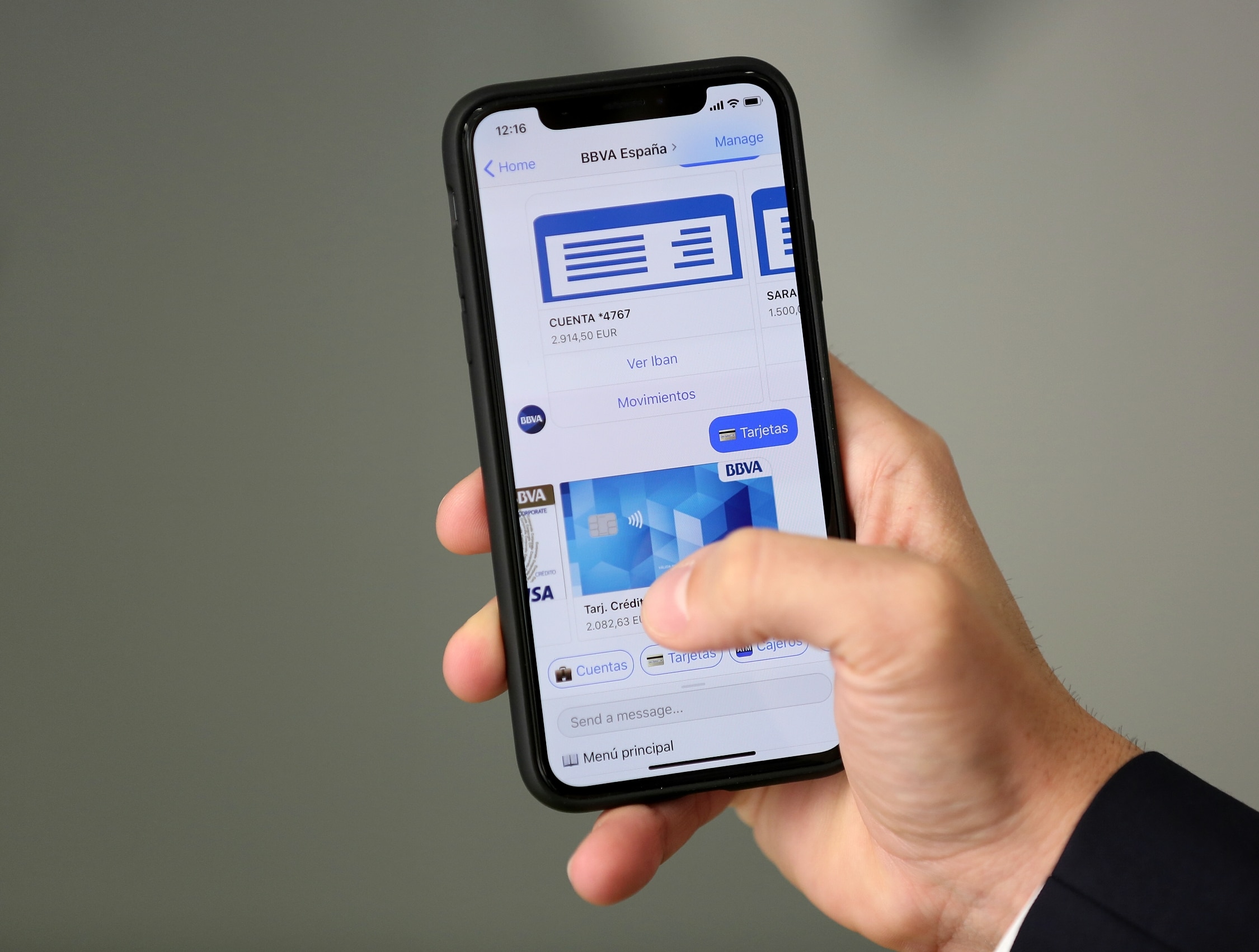 "We want to be where our customers are and make managing their finances as easy as possible. We have observed our customers' massive use of mobile-to-mobile money transfers and this new tool will make a very common transaction even easier for them," said Raúl Navarrete, BBVA Spain's Head of Mobile Channels. "At BBVA, we take advantage of the new exponential technologies like artificial intelligence, thinking about our customers and how they are progressing in using smartphones as the main way to engage with the bank," he added.
Advanced biometric identification
Since early November, BBVA customers in Spain can identify themselves in the bank's app by using the most advanced biometric technologies, such as the facial recognition system FaceID, launched by Apple for its iPhone X. Meanwhile, Samsung users with compatible devices (Samsung Galaxy S8, S8+ and Samsung Galaxy Note8) have the option of identifying themselves in BBVA's mobile banking with iris scanning technology.