Innotribe Startup Challenge Latin America is part of the SWIFT Latin America Regional Conference (LARC), which will take place in Mexico City on 28 and 29 June, for the purpose of recognizing local startups focused on financial technology.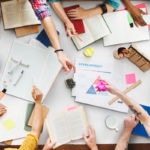 The competition is looking for startups that provide creative alternatives to traditional banking, and which also have the potential to transform the way in which companies and consumers make use of financial services in the region.
Innotribe will shortlist 12 startups out of the total candidates registered, which will then go on to form part of the Innotribe Startup Challenge, where they will showcase their solutions and receive coaching and training from experts during the LARC forum. The three best startups will be nominated by the audience as finalists, and are guaranteed a place at Sibos, the annual financial services conference organized by Swift in Geneva from 26 to 29 September. At Sibos, the winners will have the opportunity to share their projects with representatives of leading financial institutions worldwide, in addition to receiving 10,000 dollars in prize money.
Fabian Vandenreydt, Global Head of Securities, Innotribe, and the Swift Institute, said: "With Mexico, Peru, Chile and Colombia –among other countries–, in the spotlight in terms of economic development in Latin America, the participation of Innotribe in LARC in Mexico City is an exciting step. Through the Innotribe Startup Challenge we want to highlight the capacity for innovation in the region and provide an opportunity for young fintech firms to use the Innotribe network, and let us help them develop the best of their potential".
Launched by Innotribe (Swift's innovation area) in 2011, the "startup challenge" has become one of the leading startup competitions around the world, connecting the financial services industry with over 650 fintech startups worldwide and reaching over 4,000 members of the audience through global showcases and networking events.
Financial technology
In 2016, Innotribe developed its Startup Challenge to focus on emerging fintech ecosystems (Africa and Latin America), and moved from a global competition to a local program supporting innovation in places in which demographic trends, economic growth and regional integration projects are creating fertile ground for new technologies.
With the presence of delegates in over 20 countries, Swift's LARC provides a space for strategic discussion of the most important themes affecting the industry at the global and regional level. Opinion leaders and experts contribute to the dialogue through plenary sessions, spaces of general interest and opportunities for the participants to interact. It is also a platform which allows startups to showcase their new products to an audience comprising industry leaders and the financial community in Latin America.
Enrollment in the Startup Challenge 2016 in Latin America will be available until mid April. The winning candidates will be announced in May this year.