Unequivocally identifying people online and respecting their privacy remain major challenges for companies and a growing cause of concern for users. Covault is committed to a model whereby banks take on the role of the verifiers of users' data, which is in keeping with the trend within the ecosystem.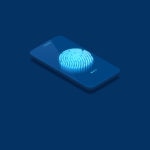 Canada has been one of the latest countries to follow the trend; with the support of the banks, a company has created a system permitting citizens to obtain a digital replica of their passport or identity card in order to perform transactions on the internet. A similar solution is being developed in the Czech Republic, where users will be able to employ the same authentication tools as those used by the country's banks to identify their customers as a way of accessing the electronic systems of state agencies.
The concept of banks helping users manage their digital identities within a context of growing concern for the security and privacy of our online lives is not new. The Scandinavian countries have pioneered the adoption of similar schemes. In Sweden, for example, eight million citizens now use BankID, an authentication solution based on the country's banking infrastructure that enables signing transactions and documents with companies, banks and governmental bodies on the Internet.
The recent steps industry is taking point in the same direction: banks could be the entities in the best position to establish themselves as guardians of users' digital identities. "Banks have mastered the ability to operate at scale in highly regulated environments, under conditions that require rigorous and stringent security and identity verification procedures," explained a recent Mobey Forum report. The analysis concluded that this historical context has allowed financial institutions to "play a key role in the evolution of national digital ID schemes" and now makes them the "principal candidates" to be the protectors of users' digital identities. In addition, their role in these new digital models could help financial institutions "supporting services that stretch far beyond banking and generating new revenues as a result".
And this is a rapidly expanding area; the identification market is currently valued at around 6.99 billion dollars in 2020 and it's expected to grow continuously in the coming years and account for about 18.12 billion dollars by 2027 worldwide, according to Statista.
Covault, a ready ally
"Banks have trillions of verified user-related data points because they all follow regulated KYC (know your customer) processes during their own onboarding processes. This gives them an advantage over other digital companies to play the role of 'verifier' in these new digital ecosystems, in which users are demanding a global and effective solution to manage their identities", explains Oliver Díaz, CTO at Covault, one of the companies in BBVA's New Digital Businesses portfolio. US based Covault has developed a solution that positions it as an intermediary to facilitate the closing of the circle among companies, which offer digital services, users, who need to verify their identities to procure them, and banks, which can act as the verifiers of customers identities.
To do so, Covault has created a platform made up of several products; on one hand, it has an app on which users can securely store their information by generating cryptographic keys that are linked to their biometric data; and, on the other, it has built a solution allowing this information to be securely shared with other companies via the "Covault Identity Network".
"We believe that banks will play a key role in safeguarding users' data"
Covault's solution enables companies to verify the identity of a user who wishes to procure their services. This is done via APIs, an encryption and a dual-authentication factor system which connects the companies to the users bank. Covault then asks the user for his or her consent to access certain data that the bank has about him or her and shares it with the company.
In this way, users can maintain control over their identity and consent to the bank sharing their already verified personal data with the company through the Covault Identity Network. Since the company can trust this information, it does not need to implement its own customer identification mechanism. "Which allows it to save on costs and time and reduce the friction users face when it comes to registering", explains the CTO.
With regard to users, this solution significantly reduces the time and effort involved in registering on a platform for the first time and guarantees that their information is secure and out of reach of potential hackers by means of the latest technology. Meanwhile, Covault facilitates a secure and simple system for companies by means of which they can reduce the cost of customers acquisition and likelihood of fraud. "This enables them to verify their customers' identities and, at the same time, offer a more agile, secure and frictionless solution in its onboarding process, where companies lose lots of their potential customers because of its length and complexity", adds the CTO.
In addition, having banks act as "verifiers" guarantees that the registration process has the same protection, security and reliability to which users are accustomed when managing their daily finances, "and now they are demanding the same from the rest of the digital services where they deposit their data," he explains.
Finally, there are also clear benefits for the banks in line with the latest movements within the sector. "With our solution we want to help financial institutions expand the range of services they provide for their customers and create new ways of accessing them. We do this by facilitating their full integration into third-party platforms", he adds.
As of today Covault's range of services continues to expand and the company is working with institutions and companies as a key partner to meet the increasing security and privacy demands of users in terms of their digital identities. "We don't yet know what the ultimate solution that solves all the challenges facing the industry will be like, but we believe that banks will play a key role in safeguarding users' data, and we're ready to help them enhance their successful leadership within this new ecosystem", concludes Díaz.
To learn more, visit Covault.com