Online financial advisors are the latest rage. More and more technological finance start-ups  are developing products that help users manage their spending in a "simple" way and, better still, in real time. Here are just five of the many tools currently on the market.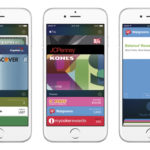 A personal finance "manager". That's the definition of this tool which boasts about putting fun into saving and managing your finances, making the task much enjoyable. How? With entertaining graphs where you can visualize your expenses and income.
It also comes with a program for entering expenses on the go, recording expected income and organizing your bills. And you can even export all these records to PDF, Google Docs and CSV formats.
Last but not least, with this tool you can enter your expenses in any currency and obtain the daily rate of exchange in the 34 most widely used currencies.
Ahorro.net
This platform calls itself a "pocket financial advisor" – in other words, it lets you manage all your transactions and services with your usual bank and offers accurate financial information on all your accounts.
By combining all your financial details in one place, the tool can advise you in real time on the best way to save. By using this expenditure management tool with all of your bank accounts, you can track all your transactions.
This tool lets you enter all your expenses from any device (computer, cell phone or tablet). All you have to do is add your expenditure transactions and the tool will synchronize all the information by category, either the default ones or new categories that you create for your own spending habits.
The visualizations are one of the strong points of this tool because every expense you enter is loaded into a real-time graph where you can keep track of your spending.
This application not only lets you manage your expenditure across several bank accounts but helps you create a financial calendar and even draw up budgets based on financial details such as income, salary, gains and sales. The tool supports more than 100 international currencies and is available in 30 languages.
We've talked about this tool in the past, but it's still one of the most comprehensive finance management apps on the market. Its philosophy is to "simplify" your money management, which it does through an online advisor that offers you customized tips designed to help you save.  The tips are based on the real-time analysis of your financial information synchronized with the use of your accounts and cards.