Last 16 April we hosted a session of the Innovation Club Colombia. The aim of this club is to share the best practices in innovation, and bring together innovation managers and executives from different areas who are in charge of heading innovation efforts in the most successful companies in Colombia.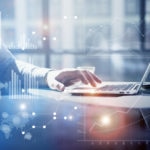 The Meeting was opened by the vice president of Digital Banking, Fabiola Acosta, who shared BBVA's open innovation model with the participants, and described how this is one of the levers for developing the objectives of Digital Banking. Open innovation aims to attractdifferent and innovative ideas that have an impact on BBVA's business. These ideas are captured through the innovation ecosystem by a series of methodologies and initiatives:
1. Methodologies of co-creation with external actors
2. Open competitions and challenges
3. Creating meeting spaces with the ecosystem actors (entrepreneurs, developers, companies, universities, business schools, employees and customers)
This session looked at the subject of "How to create an innovation culture inside organizations", applying different methodologies and drawing the comparison with "an epidemic". Why an epidemic? Because in epidemics viruses spread and infect people, and what we want to do with an innovation culture is precisely to ensure that the habits, values, behaviors and practices that encourage innovation are spread. The ultimate goal is to generate a clear and systematic model of innovation whose final result is innovations that are measurable in time, thereby achieving the strategic objectives that the organization has set itself.
The work session served to show how to take the innovation culture from theory to practice by looking at success stories like the one shared with us by the members of the Bogota Chamber of Commerce.
Participating companies:
Casa Editorial El Tiempo
Direct TV
Cemex
Takami
Cámara de Comercio de Bogotá
Bancoldex
Familia
Colmédica
Laboratorios Procaps
Ministerio de Comercio, Industria y Turismo
CredibanCo
Bavaria
Casa Luker
Jardines de Paz
Independance
Colombina
Belcorp
Discovery
Autoniza
Apiros
Compensar
Programa de Transformación Productiva
Terpel
Ramo
Surtigas
Alpina
Meridean
Sigra
Prime Business School
Alfa
Ecopetrol
Suppla