Over 1.7 billion cell phone users will have used mobile banking services from their devices.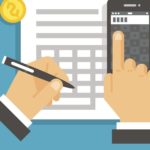 According to a study by Juniper Research (a British consultancy firm specializing in the identification and assessment of new high-growth market segments within the mobile ecosystem) entitled "Mobile & Online Banking: Developed & Developing Market Strategies 2014-2019", over 1.7 million cell phone users will have used mobile banking services from their devices by the end of 2019, compared with the 800 million who will do so this year.
Juniper Research defines mobile banking as "the provision of banking services to customers through their mobile devices". And although when we talk about "banking services" we are usually referring more specifically to transactions related to deposits, transfers and checking account balance inquiries, the study points out that the scope of mobile banking is extending quickly to other types of financial products and services, particularly mobile wallets.
Mobile banking: a growing market
Another trend cited in the study is the rapid rise of mobile banking technology:- It is already available in most regions around the world (with significant growth over the last 12 months in emerging nations like China, India and Bangladesh).- Providers like Bank of America announced a year ago that their customers already used mobile banking services more frequently than those accessed via the Internet.- Nearly 100% of the banks surveyed had some kind of mobile service offering through SMS, browser or a specific app. These banking apps are usually among the financial applications most often downloaded from the various app stores. Banks are also reporting a high number of monthly logins per user.
"The mobile channel is becoming a key customer retention strategy, but it also represents a major challenge for traditional companies", said Nitin Bhas, the report's author. The scale of this challenge has been confirmed by the drop in the number of consumer visits to physical bank branch offices, many of which have had to close their doors in the past two years: for example, in April 2014, RBS announced the closure of 44 branches in the United Kingdom.
Beyond mobile banking: wearables
As a result of ongoing innovation in smartphones and tablets (and their rapid adoption by consumers), digital banking has made substantial progress toward customized computing through mobile devices. The most innovative banks have even decided to exploit the full potential of SMS, expanding their use beyond mere notifications on transactions and/or the current status of accounts and exploring the application of the messages to other financial services such as the issuance of credit and debit cards, loans, mortgages, investments, etc.
Over the past year they have been working on the integration of a new channel, smart wearables (watches, glasses, etc.), which according to those surveyed will be a key trend over the next 12/24 months. According to another study conducted by Juniper at the end of 2013, the production of wearables will increase tenfold between 2013 and 2018. And customers, in particular members of Generation Y, are attracted to banks that offer innovative services capable of managing their personal finances more effectively. Banks that are able to meet this demand will see an increase in customer loyalty and satisfaction.