As part of BBVA's commitment to improving its products and value proposition for customers, the bank continues reinforcing its love story with fintech startups. With its Open Marketplace platform, the group has challenged the startups to solve four technological challenges its business units have identified in process automation, energy efficiency, international transactions and corporate financing.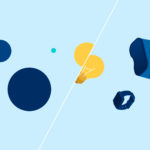 BBVA knows firsthand how important it is to build relationships with the fintech ecosystem, and the benefits this can mean for business. As Group executive chairman Carlos Torres Vila has explained on multiple occasions, investment, acquisition and collaboration with the best startups has allowed BBVA to accelerate its digital transformation.
For BBVA, collaborating with emerging companies means being in contact with the most disruptive technologies in order to find productive solutions.
On Open Marketplace, BBVA's different business units present a series of needs or challenges they are facing in their everyday work, so that startups that think they can add value, or collaborate with BBVA to address them, can make a proposal.
A little over a year since it was first established, Open Marketplace now has 2,192 startups and 173 business units registered. A total of 87 needs have been raised, and over 500 "collisions" (when BBVA and the startups sit down to talk) have taken place.
Perpetuating this kind of collaboration is essential to BBVA, which is currently interested in finding new startups from all over the world that are capable of supporting its business units in four specific areas:
1. Natural language processing and optical character recognition
If BBVA's chatbot is able to offer its customers all the information on their expenses, or inform them when they receive their paychecks, it's thanks to technologies like natural language processing. And if the possibility exists of increasing the speed at which documents like contracts or mortgages are read, it's thanks to technologies like optical character recognition.
Due to its enormous potential, BBVA is currently focusing on both technologies, and is open to collaborating with startups whose solutions based on these technologies can offer support for information recovery and document searching. The aim is to optimize the automation of internal processes from the bank's different business units.
2."Enertech" and sustainable finance
The concept "enertech", which refers to cutting-edge technologies in the energy field, is becoming increasingly relevant. A sign of this is the fact that more and more data are used to make decisions related to energy efficiency. This is the case at Ciudad BBVA, where tools based on artificial intelligence are being used to take steps to manage energy in the most efficient manner possible.
The financial industry is becoming increasingly environmentally conscious, and sustainable finance is a priority for BBVA. That's why it is currently looking for fintechs that can offer solutions that allow the bank to continue in this path to sustainability - both in its own processes and in the search for sustainable products and services for its customers.
3. "Trade finance" and international transactions
In a context where the number of companies and SME operating across borders continues to grow, BBVA wants to keep supporting its corporate clients by financing foreign trade and international transactions. With this goal in mind, the bank is looking for solutions and technologies that could enhance its ability to provide these services.
The goal is to streamline this procedure for all involved parties, whether it's through the translation of documents to pertinent languages through an automated design, or any other method that makes it possible to increase the number of small businesses capable of getting involved in trade finance.
4. Supply Chain Finance
Using technology, the time it takes companies to send payment orders to clients could be drastically reduced by providing much clearer communication on invoices, making it possible for the funds to arrive much more quickly.
Fintechs specialized in this sector who propose solutions that help companies and SMEs in the process of financing the supply chain have an opportunity at BBVA. With solutions of this kind, the bank seeks to improve internal processes and its clients' financing paths.
All interested startups can find more information on the business units' current needs and register as users on the platform on the Open Marketplace web site.
For BBVA, these opportunities for collaboration represent a process that not only benefits the Group, but also greatly assists the startups, as it allows them to test how to adapt their product to a large company.
Through initiatives like Open Marketplace, Open Talent, the world's largest fintech competition, or BBVA Open Innovation Acceleration Program, whose goal is to offer fintech startups personalized assistance to increase their chances of success, BBVA has been creating a niche for itself in this fintech ecosystem, where it feels its presence is essential.