Not to all the world. But at least to those who matter in order to remain at the forefront of the banking sector and not become irrelevant in the innovation scene, which is in full swing in the age of Big Data and cloud computing.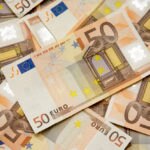 "What was once unthinkable is now fashionable" are the opening words of an article by Penny Crossman in AmericanBanker. Her piece revolves around the API-sharing "fever" in the United States.
Nothing new, of course, in other industries, but something of enormous significance in financial services, if we take into account the establishment's reluctance to embrace new technologies or work philosophies like open source. According to Crossman, we are entering the age of "Fintech glasnost".
U.S.-based banks that have already shared proprietary software to facilitate the development of apps on their structures include BBVA Compass, Citigroup, Bank of America and Capital One, among others. The conditions under which each institution shares its APIs vary depending on the bank, but they all seem to share the same goal.
The opening up of the APIs, rather than a contraction in the face of the inevitable uberization of the banking industry, seems to be a smart way of embracing the collaborative philosophy of open innovation and driving the (not so) emerging Fintech industry.
According to Crossman, it is an opportunity to extract value from the dismantling expected in this new digital age of the traditional package of financial services. And in turn one of the main avenues for reunifying these services. In any event, the API revolution is already underway.