A Mexican app called Aire offers real-time information on air quality, ultraviolet radiation and meteorological conditions.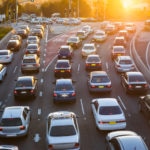 The AIRE application, which was unveiled last week by the Mexican Atmospheric Monitoring Department, offers citizens real-time information on the quality of their local air via geolocation.
The aim of the app is to provide the public with access to the information compiled by Simat, the Mexican atmospheric monitoring system, and keep them up to date with any threats and recommendations.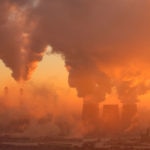 When contamination levels are particularly poor, the application notifies users to warn them against any outdoor physical activity. It also details what kinds of individuals may face difficulties in the current climatic conditions.
The application can also alert users when solar ultraviolet radiation levels are higher than usual, so that they can avoid exposure to the sun and thus prevent skin damage.
The app represents an example of the efforts that Mexico is making to improve air quality for its citizens. This is a country where ozone levels regularly exceed the safety thresholds established by authorities.
In Spain an application called Caliope has been available since 2013, which provides air quality forecasts for the Iberian Peninsula, as well as the Canary and Balearic Islands. The information is based on aspects such as meteorology, chemical levels, Saharan dust and emissions inventories.
Sources | El Universal y El Confidencial