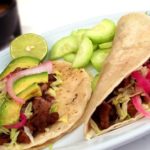 Fretz will be tasked with managing the bank's franchise finance division, helping clients throughout the customer journey of obtaining, operating and maintaining their franchise. He boasts more than 20 years of experience in the financial industry in various roles.
"Kevin's diverse background in banking will help elevate our team's capabilities in various areas," said BBVA USA Chief Operating Officer Rafael Bustillo. "His leadership is just one of the many admirable qualities he possesses, and we know his team will provide solid results not only for the bank, but for the numerous restaurant operators we serve across the country."
Fretz began his career as a commercial underwriter, and has since held various roles including risk manager, regional credit team leader, and relationship manager. He joined BBVA USA in 2017, working as the bank's franchise champion for local commercial bankers across the bank's footprint.
He holds a Bachelor's Degree in Finance from Arizona State University.
(story continues below)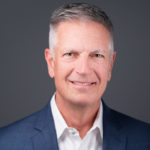 BBVA USA Director of Franchise Finance Kevin Fretz
The BBVA USA Franchise Finance team is a national platform, teamed with seasoned bankers who finance in the 48 contiguous states, including the bank's physical seven-state footprint. The bank also employs a local delivery model for smaller operators, wherein local bankers, who are shadowed by an industry champion within the franchise finance team, provide local relationship management. Those champions help structure transactions and bring industry expertise to light.
Click here for more information on the bank's franchise products and services. For interested franchisees, click here for an article on some of the top U.S. franchises and their requirements to start an operation. 
Below are additional related articles from BBVAUSA.com: