Manolo Sánchez retires as Non-Executive Chairman of BBVA Compass board of directors
BBVA Compass today announced that Manolo Sánchez is retiring as non-executive chairman of the board of directors of BBVA Compass and its holding company, BBVA Compass Bancshares, Inc. Terry Strange, longtime member of the board and the current chairman of the Audit and Compliance Committee, will step into the role of non-executive chairman effective Nov. 15.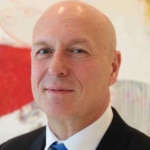 "It has been my honor and pleasure to be a part of the BBVA Compass team since the BBVA Group first set its sights on the U.S.," said Sánchez. "The team that has been built over the years is primed to do great things in the industry."
During Sánchez's tenure at BBVA Compass, the bank realized a series of successes which set a strong foundation for the bank. Wins included integrating several banks, strengthening BBVA Compass's financial standing, and improving its core technology system – all while successfully leading the bank through one of the worst financial crises in U.S. history.
We are grateful for his work.
"Manolo set the course for BBVA Compass as it moves into its next phase of profitable, organic growth," said BBVA Compass President and CEO Onur Genç. "We are grateful for his work, the dedication he has shown, and the impact he has made in the communities in which the bank serves. We wish him all the best in his future endeavors."
Stepping into the role of non-executive chairman is Terry Strange. Strange has had a distinguished career for 34 years, all at KPMG, retiring in 2002 as global managing partner of the audit business and a member of KPMG's International Executive Committee. In this role, he was a lead architect of the redesign of the KPMG audit methodology, and directed the development of the global strategy for the worldwide audit business.
Strange is also a member of the boards of Group1 Automotive, Inc., New Jersey Resources Corporation and Newfield Exploration, Inc.
Strange has been a director at BBVA Compass since 2008. In addition to being chairman of the Audit and Compliance Committee, he has been a member of the Risk Committee, roles that were invaluable to forming a strong risk and control framework for the bank as it came out of the financial crisis.