BBVA's second quarter 2022 results were warmly received by the market. After the figures were released, the bank's shares rose 6% in trading on Friday, July 29. Earnings outperformed analysts' consensus estimate by 77%.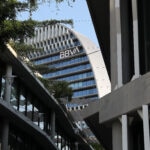 BBVA posted recurrent net attributable profit of €1.9 billion in the second quarter of 2022, well above analysts' estimates.
Driven by higher revenues and lower provisions, the results of the core business areas exceeded consensus estimates. Despite a rise in costs (+12% in the first half compared to the same period in 2021) in a context of high inflation in the countries where BBVA operates (+13.1% on average), analysts pointed out that the jaws ratio remains positive.
The analyst community took a positive view of the strength of BBVA's business and operating trends and anticipated higher estimates in light of the improved outlook for net interest income and cost of risk in Mexico and Spain announced by the Group's CEO and CFO.
Another focus of market attention is the bank's capital adequacy, where the 'fully loaded' CET1 ratio stood at 12.45%, in line with consensus.
During trading on July 29, BBVA's better-than-expected earnings performance boosted the bank's share price by almost 6% versus a rise of only 1.7% for the Stoxx sector index for European banks.