Technology is becoming more accessible and Mexicans are increasingly using mobile devices. The financial sector is taking advantage of this paradigm shift to embark on the digital transformation.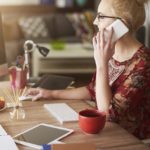 Technology is empowering Mexicans to enable them to manage their money whenever they want and wherever they are. Mobile devices are consequently transforming the financial sector in Mexico.
Fifty-nine percent of Mexicans use online banking services and they hope that the complete digital transformation will come to banks in the short term, according to the report The rise of digital banking, ordered by Facebook IQ from the consultant Ipsos.
Technology is becoming increasingly accessible, and banks are taking advantage of this situation to meet the needs of their customers. They have to be able to exploit this opportunity to minimize the gap between the services offered and customer expectations.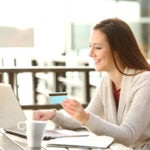 The most assiduous mobile banking demographics include Generation X with 59% and the millennials with 41%. In addition, this report highlights that online banking users purchase more banking services, such as loans or insurance, than traditional banking customers. Banks need to strive to provide varied, consistent and accurate solutions across all channels to meet the specific needs of these customers.
Online banking is transforming and facilitating the lives of Mexicans, as stated by 76% of respondents. But financial institutions have a long way to go in their digital transformation. Because even though banks are improving their websites and their apps, 50% of respondents say that people are still more digital than their banks.
The preferred devices to access online banking are smartphones with 90%, followed by tablets with 45%. This study also indicates that 83% of customers use their mobile devices to check their account balance, 61% to make transfers and 59% to manage their credit cards.
Financial institutions have to take these data into account to develop different solutions that anticipate the needs of their customers.