With 40% of its population under 25 and a 95% cell phone penetration rate at the end of 2014, Turkey has positioned itself as a highly attractive market for mobile banking.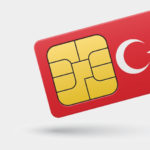 Mobile banking has grown three times faster than online commerce, and Turkey ranks third in the world for online purchases made from a mobile device. Only China and United Arab Emirates surpass it. According to a 2015 BBVA Research study,  Digital Economy Outlook, factors like a high percentage of youth, a healthy financial sector, a high percentage of cell phone users and high number of credit card transactions come together to make the transcontinental country the best emerging economy for mobile banking investments.
"While 29 banks are in the race to get their licenses in the UK, Turkey hasn't opened a single new bank in the past few years"
According to an April 2015 ING International Survey, Turkey was the country with the highest percentage of internet users who use digital banking (65%), compared to other European countries, Australia and the U.S. (which ranked second with 63%, followed by Spain and the Netherlands with 61%). The report also notes that 94% of Turkish mobile banking users feel their money management has improved, and 84% have used their mobile device or tablet to make purchases in the last 12 months.
Back in 2014, the website Monitise forecasted a fairly promising future for the industry in Turkey. In fact, a Monitise report affirmed that 62% of smartphone owners in the country had made payments online, the highest percentage of the Middle East, above United Arab Emirates with 55% and Saudi Arabia with 15%. In addition, 45% of smartphone owners had used their smartphone for online banking.
Turkey has not only become an interesting emerging economy for investment, but has also positioned itself as an international model for innovation. "While 29 banks are in the race to get their licenses in the U.K., Turkey hasn't opened a single new bank in the past few years," explained market strategist, consultant and mentor on fintech issues, Devie Mohan, on the website BankNXT.  "Yet, why hasn't there been a digital bank in Turkey sooner? The answer is quite simple: the so-called 'traditional' Turkish banks have been so innovative and customer-experience-friendly that they have been faring much better than the newly launched digital banks in other countries".
In fact, Garanti, the bank BBVA has a 39.9% stake in, has done well maintaining its initial concept of a bank for millennials and the digital banking needs they demand. BonusFlas, its new app, is a clear example of the success of digital banking in Turkey. In a little over a month after its November 2015 launch, it was downloaded more than half a million times.