Key levers to help clients navigate the post-COVID-19 era
Key levers to help customers navigate the post-COVID-19 era
One of BBVA's main priorities is to always put the customer at the center of its strategy and activity. In the midst of the current crisis, this is especially important in the wholesale banking world serving large and medium-sized companies. José Ramón Vizmanos, Head of the Global Client Coverage at BBVA Corporate & Investment Banking (CIB), highlights the main areas of work that the bank focuses its support for large clients.
Forward-thinking to continue helping customers in the post-pandemic era
As we move towards business standardization, we must be able to anticipate our clients' needs and offer them the solutions best suited to their strategy and business situation at any given time. BBVA has identified the following trends in the different sectors:
First, we are focusing on defensive sectors, such as electricity, where clients have emerged more easily from the crisis and are already returning to their pre-COVID-19 gross debt levels. Within the companies that want to grow, we are seeing a search for strategic alliances and incorporation of financial partners to free up funds and continue to grow without increasing their indebtedness. BBVA continues to support these companies in different ways through advisory services or by being active in financing projects that allow our clients to grow in a more stable manner and without recourse to their balance sheet.
Secondly, we continue to pay close attention to the sectors most impacted by COVID-19 such as transportation, leisure and retail, which we continue to support with extensions of their debt maturities and their liquidity raising via capital markets and bank financing. It is important to highlight BBVA's strong collaboration with institutions such as the ICO and the EIB to guarantee part of these operations. Moreover, as the crisis draws to an end, the need for these companies to accelerate digitalization and sustainable transformation allows us to accompany them as a strategic partner in advisory functions.
Finally, I would like to highlight the companies that are rethinking their geographic diversification strategy. To help them in the process, we are offering them advisory work on the debt and equity side through participation in asset rotation operations.
A recognized partner in sustainable transformation
In addition to being a trend that has accelerated with the pandemic, sustainability is one of the BBVA Group's strategic priorities. The bank recently expanded its 2025 Commitment, doubling its goal of mobilizing money for green finance to €200 billion.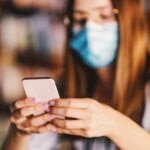 In addition, the bank has announced another commitment to reduce its exposure to coal-related activities to zero. We will actively accompany our customers along this path, supporting them with financing and advising them in their transition to more sustainable business models. We are also developing value-added advisory services, while maintaining our role as a supplier of sustainable products.
To this end, we are investing a great deal of time and effort in understanding our clients' sustainability strategies, addressing the different situations and progress rates across industries and geographies. In this way, we incorporate sustainability in our customer segmentation as a key element in defining the commercial strategy and the relationship model with our customers.
Next Gen funds for the recovery of the real economy
BBVA's ambition is to capitalize as much as possible on Next Gen funds to support the various countries in the recovery of the real economy. We are keeping a close watch on the management of funds in the various European countries and participating in meetings with the Spanish Banking Association (AEB) and other bodies to define the role of banks. The BBVA Group's vocation, as was already the case during the pandemic, is to be part of the solution, and for this reason the bank is putting a lot of focus on achieving a multiplier effect of the funds.
In the case of Spain, the Spanish Plan has finally obtained the relevant authorizations that were pending at the European level. It is therefore expected that funds totaling EUR 9 billion can start flowing in immediately.
BBVA continues to promote, on the one hand, the development of the pilots and projects we have underway and, on the other hand, to maintain contacts with various clients to seek partners for different types of initiatives.
Our goal is to be the go-to bank for our clients by fostering strategic dialogue and accompanying them in their transformation process towards a more sustainable future.