Oxford launches an educational program to help banking step into the digital age
The digital transformation of traditional financial systems has become a key factor for many major corporations in this sector. But, are their executives ready for it? Do they have the necessary skills and knowledge to move into this new digital environment?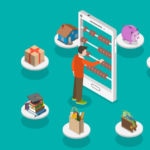 Oxford Polaris Digital Academy is a program created by Oxford University's Saïd Business School and Polaris Consulting aimed at answering these questions and offering financial executives the tools to enable the digital transformation of the sector.
Andrew White, Associate Dean for Executive Education at Saïd Business School, highlights the fact that this program is "highly innovative and visionary" in its design. "It will ultimately challenge, inspire and stimulate thinking of the highest order creating fresh ideas".
The aim is to give executives the tools they need to immerse themselves in the digital age and be able to offer new customers precisely what they are demanding. Such concepts as omni-channel banking, customer centric bank, Big Data… are now part of their vocabulary and they must know how to defend themselves in this new digital setting.
As quoted by Forbes, Polaris CEO Jitin Goyal explains that this program came about after talking to some very high-profile people because, in many cases, they fail to grasp "the real implications of digital technology, how it is going to transform their business and what is needed to stay ahead of the game".
The gauntlet has been thrown down: to make executives realize that change and the digital transformation is a positive thing..