Pocket Group, the entrepreneurial experience for achieving secure mobile payments in Mexico
Pocket group is emerging as an option in the Mexican payments market to avoid the need to carry around credit and debit cards.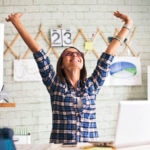 Pocket Group is a mobile payment ecosystem composed of three platforms that respond to the needs at each end of the spectrum, and which can be used together: Pocket pay, Pocket sell and a wallet. The first is an application for Android and iOS platforms, and is a digital wallet consisting of a container for credit and debit card accounts. The wallet enables users to pay a third party, in a store, or to deposit the balance in their own account.
Pocket pay allows users to make a payment from a distance of two meters with a credit or debit card through bluetooth. It can also be used to make a payment to any contact in the telephone list that has the app installed, with the payment being effective immediately.
Pocket sell is for businesses and establishments, and enables them to accept payments from Pocket pay. This is a free web platform which must be installed in an Android device –either a mobile or tablet– which works like a terminal. The amount to be collected is deposited here, the user is selected within a radius of two meters from the terminal, and the charge is made. The user in turn selects the card with which he or she wishes to carry out the transaction, and pays.
"This will mean people no longer have to use the physical card, which will prevent cloning, copying of credit card data and theft. It's much more secure", says Bruno Ramos, entrepreneur and creator of the startup.
The application displays and opens a full report with all the cellphone transactions, so no paper invoices are used and the environment is protected. The reports show all the data, such as what, how, when, where, in addition to graphic data on all the activities according to their number and frequency by day, week, year. This way users can see what they spend most of their money on: transport, education, food and entertainment, for example.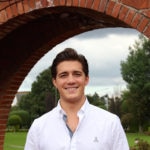 The entrepreneurial spirit
Bruno describes himself as always having been passionate about technology, and particularly about mobile applications. As soon as he bought his first iPhone he became even more interested, always looking for the newest and best apps for his phone, downloading them, and finding and noting what operations the apps were unable to perform.
He discussed the apps' capabilities with his father, and one day Bruno asked himself whether there was an application that would enable him to make payments via his cellphone. He came across Samsung's Loop pay, an app that was still in the pre-sale stage, and bought it. However, he soon found it wasn't functional as it couldn't be used in Mexico because the POS terminals in stores and businesses are configured to work with a chip.
"That was when it occurred to me that it could be done with Bluetooth technology, securely linking the business and the user without any physical contact", said Bruno.
At that time the entrepreneur was enrolled in a Physical Engineering degree, but to be able to dedicate more time to developing Pocket pay he switched to a engineering program in Computing, Telecommunications and Programming at the Ibero-American University.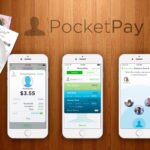 For the time being, Pocket Group is made up of Bruno and his father, who helped with the development, business model and with contacts with banks and stores, as he has a background in the financial sector. In the short term they plan to employ a general manager, as well as two other posts in marketing and sales.
Using a financial aggregator, Pocket pay has an agreement with the credit cards American Express, Mastercard and Visa. It also handles the debit cards of most banks.
"Bluetooth allows the communication between buyer and seller, and shows everyone within a distance of two meters, but without Bluetooth you can still interact with the contact list. Stores and businesses equipped with that technology no longer need to scan QR codes or send confirmation numbers. Nor do they need to have any physical connection between you and the store", explained Bruno Ramos.
The entrepreneur said the greatest problem they encountered was with the people helping them with the programming, who were not committed to the project, and after months with no results –which delayed the launch of the app– it was Bruno himself who decided to personally take charge of the programming.
Today the startup is looking for stores, restaurants and establishments that wish to adopt the technology, and on the technical side it is completing the development of the administrator platform that will allow the statistics to be displayed to the customers.
"In one month we will launch the form of the app. In three months we will have fine-tuned the app for Android, and will offer greater scope with a solution that is really very good. We'll also be offering lower fees than the banks for the use of cards, so they'll want to do business with us and that way we'll received more affiliations", pointed out Bruno Ramos.