Propel Venture Partners, the San Francisco-based venture capital (VC) partnership in which BBVA is an investor, today announced its investment in Hixme– its sixth investment since the establishment of the U.S. fund in February this year.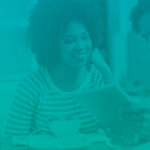 Hixme, located in Agoura Hills, California, is using technology to shake up the world of US workplace medical insurance, offering employees a choice of personalised healthcare plans and related benefits via an online platform which also aims to control costs. Propel is leading a $14.1m (€13m) Series 'B' investment round, which takes total funding for Hixme to $26.6m (€25m)
Tom Whiteaker, one of Propel's general partners, said: "Hixme is an exciting example of a start-up not only looking to solve a financial services challenge but also a broader sectoral issue, in this case workplace healthcare."
The issue with the US workplace healthcare market has been that the cost to employers has been growing steadily while employees only get offered a one-size-fits-all plan. Digital technology, together with the implementation of the 'Affordable Care Act' has opened an opportunity in the market for greater choice and keener pricing, which Hixme is keen to take.
The core Hixme product is the Workplace Market, which uses technology to recommend tailored healthcare plans for individual employees, which they can then keep when they move to a new job.
Hixme will be using the additional funding to extend its' reach to employers across America and to promote its' Workplace Bundle. The Bundle is a package of services designed to help anyone using their medical insurance.
Denny Weinberg, Hixme's CEO, explains what makes the Bundle unique: "The Hixme Bundle product integrates medical insurance with gap insurances and monetary features such as bill settlement and gap financing that give workers and their families a buffer from the risk of unpredictable health care occurrences," he says.
Hixme is Propel's 6th investment since the US fund was established in February. All 6 (list below) have been characterised by a desire to look beyond B2C  (business-to-consumer) investments which have been the staple of VC funds.
'The scale of the opportunity in Business-to-Business areas of financial services is huge – insurance,  pensions and user authentication, for example – but the challenges so daunting that it puts people off,' said Whiteaker.
Whiteaker will now join the Hixme board. Other investors in the Series B round include Kleiner, Perkins, Caufield and Byers (KPCB), Transamerica Ventures and Rosemark Capital (who will also have a board member).
Propel's 6 investments are: Brave (ad-blocking browser using blockchain for payments to publishers), Civic (blockchain-based identity), Drive (B2B car sales platform for dealers), Hippo (Home Insurance), Guideline (online US pension provision) and Hixme.