BBVA's independent capital venture firm, Propel Venture Partners, has made its first investment in Brazil in neobank Neon.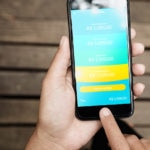 The San Francisco-based fund has participated in what is the largest Series A investment into Brazil ever, as Neon announced it has secured $22 million in growth capital.
Since its launch in July 2016, Brazil's first fully digital bank has grown at a staggering pace, with more than 600,000 customers already signed up across the country. The aim for this year is to reach 1 million customers, with Neon in 2018 also having already launched a credit card as well as digital accounts.
The brand describes its differentiating factor as stemming from being designed with a customer-centric approach, with the focus on reducing the time customers have to spend thinking dealing with their finances, and giving them a better digital experience.
Propel joins Monashees, Quona Capital, Omidyar Network, Tera, and Yellow Ventures, who are also participating in the funding round.
Pedro Conrade, Neon's CEO, says that the Series A investment will support the company's product expansion,​ investment in technology,​ and ​innovation on Neon's ​leading customer experience.
"We have just launched our credit card, and will have some exciting news to share later in the year about additional products and services in the pipeline. This funding shows the investors' confidence in our team, the market opportunity, and in our mission. It will allow us to keep moving at a fast pace while cultivating the creativity and technology to build a leading financial services company in Brazil."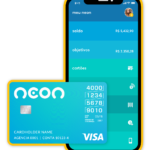 Neon credit card launched in March: a simple, transparent, and no annual fee product.
As part of the investment agreement Neon Pagamentos SA transferred its controlling interest to a holding company in the United Kingdom. In addition, as part of the new round, Jay Reinemann of Propel Venture Partners, and Marcelo Lima of Monashees, are joining Neon's board of directors.
"We are excited to support Pedro and his team in their mission to build the bank of the future," says Jay Reinemann, General Partner, Propel Venture Partners. "At Propel our focus is on supporting entrepreneurial innovators who are reimagining financial services, and we believe Neon has the right approach to lead Brazil's fintech revolution."
Starting 2018 with new talent and products
Earlier this year, Neon announced the addition of notable innovators to its team—Jean Sigrist, former partner of Guide Investments and former director of Itaú; Patrick Sigrist, founder of iFood; and Norberto Giangrande, founder of Rico. Neon says its new recruits are driven by a desire to face new challenges and make profound changes to the financial services market in Brazil.
The Neon credit card launched in March complements the company's digital account with a simple, transparent, and no annual fee product. As well as its ambition to reach one million consumers by the end of 2018, Neon is also planning to expand into business banking account services and investing options over the coming months.