Like all beginnings of decades, the symbolic date of 2020 raises all sorts of expectations and questions in these previous years about transformations to various activities, and financial services are no exception. From the technological innovations foretold at the Fintech Conference to the challenges set by the PwC study Retail Banking 2020: Evolution or Revolution?, all experts seem to agree on one thing: there will be profound changes in the sector over the next six years.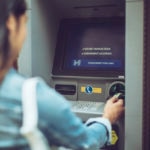 Earlier this year, the consultancy firm PwC issued its own report on the challenges for banking in 2020, more focused on internal aspects of the companies (it was conducted through surveying their executives) than on services and technologies, as was the case of the Fintech Conference. In this document,90% of executives expressed their agreement on what the priorities would be in the banking sector for the next six years.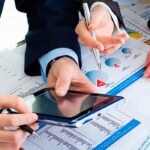 The six most supported were as follows:
1.- Developing a customer-centric business model.
2.- Optimizing distribution.
3.- Simplifying business and operating models.
4.- Knowing how to obtain an information advantage.
5.- Enabling innovation, and the capabilities required to foster it.
6.- Proactively managing risk, regulations and capital.
What was relevant in this case was the stark discrepancy between the importance given to these six points, and the valuation made on how businesses were prepared to deal with them (or if they had made a significant investment in this regard): the percentages around 55% plummeted to less than half.
The challenges in the financial sector seem clear, but banks are at risk of falling behind.