BBVA has acted as the sole sustainability coordinator for Wood, the  UK-headquartered global engineering and consulting firm, in a new syndicated sustainability linked financing facility involving sixteen financial institutions. The $1.2 billion facility is the second sustainability-linked loan (SLL) arranged by Wood.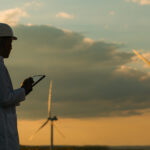 Wood has refinanced its main revolving credit facility in the amount of US$1.2 billion by linking it to two key sustainable indicators for its business: the cumulative percentage growth in the Group's energy transition and sustainable infrastructure business, and the cumulative percentage reduction in the Group's carbon emissions.
Both indicators show annual compliance targets which, depending on the degree of compliance, will have an impact on the price of the financing. If both objectives are met, there will be a discount in the price; if one is met, the price will remain unchanged; and if both are not met, there will be a penalty.
KPMG is the sustainability auditor for both indicators, which are aligned with Wood's sustainability program that, through its purpose (Unlocking solutions to the world's most critical challenges), its three pillars (People, Planet and Profit) and its nine objectives, detail the company's sustainable strategy and commitment.
Jorge González Jacob, Global Head of Corporate Lending at BBVA, says: "Wood is an example of how to successfully manage the profound change that some industries are undergoing. In line with our commitment to sustainability and sustainable finance, we at BBVA want to support our clients who, like Wood in the UK, are seeking sustainability guidance to develop solutions to current challenges and new possibilities to improve the world of today and tomorrow."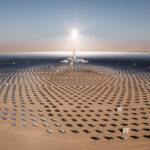 David Kemp, Chief Financial Officer, Wood said: "This new facility reflects the continued strength of support from our relationship banks and their confidence in Wood and our strategy. The Group now has a balanced portfolio that maintains Wood's strong liquidity and financial headroom in line with our conservative approach to debt financing arrangements".
BBVA, a leader in sustainable finance
As a demonstration of its responsibility in the fight against climate change, BBVA approved its 2025 Commitment in 2018, pledging to mobilize a total of €100 billion in green finance, sustainable infrastructure, social entrepreneurship and financial inclusion. Three years later, and after having managed to reach the € 67.100 billion figure, the bank has increased its target to €200 billion.
In the sustainable loans market, BBVA has been a pioneer and key driver, which has positioned it today as one of the most active banks globally and, more specifically, in Spain. The first half of 2021 saw the bank participate in a total of 68 green and sustainable operations, of which it led a total of 23 syndicated loans and 18 bilateral operations worldwide for clients in various sectors, being a benchmark in the car parts and pharmaceuticals industries.