BBVA, the world's first bank to use data analytics to calculate companies' carbon footprint
BBVA has added a new feature to its financial aggregator One View. Using data analytics, it allows companies to find out the amount of greenhouse gases they emit into the atmosphere with their daily activities. At a time when SMEs and companies' main concern is how to face the gradual lifting of lockdown restrictions during the health crisis, finding out their carbon footprint is the first step toward taking action that helps them to reduce their energy costs while having a positive impact on the planet. With this information, they can also explore new, more sustainable lines of business that will facilitate their recovery in a new context.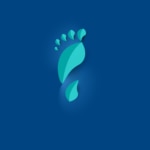 One View, the smart aggregator for companies, makes it easier to calculate companies' carbon footprints using activity in their aggregated banking accounts related to electricity, gas or fuel expenses. With this information, the new feature turns the energy expenses into tons of CO2 emitted into the atmosphere from corporate activity. To do so, the corresponding CO2 emission factor is applied to the estimated amount of energy consumed in each one of these expenses. Clients do not need to introduce any additional information.
Once the company's carbon footprint has been calculated in tons of CO2 emitted into the atmosphere, this tool shows a monthly progression together with the associated energy costs. Companies can therefore track their emissions and energy costs. This information is presented in a simple manner, using references like the number of trees that equate to a ton of carbon, for example. All of this will help raise companies' awareness of the environmental consequences their productive activities have on the planet.
In addition, in order to help corporate clients advance in their transition toward a more sustainable model, BBVA One View offers businesses practical recommendations regarding what measures could be adopted to be more energy efficient, thus improving their income statements. Calculating a company's carbon footprint can also increase its business capacities as under certain conditions, it could obtain a higher score when competing in government tenders.
"Consumers are increasingly demanding that companies protect the environment, and companies are increasingly requiring their suppliers to have an environmental policy. BBVA wants to help its corporate clients obtain a unique positioning, where that positive environmental impact is also compatible with more efficient and competitive technologies. The digitization of these solutions is particularly useful to the SMEs that are just getting started in the sustainability journey and that need to reinvent themselves to respond to the changes that the coronavirus crisis has introduced in the economy and in our lives," said Daniel Navia, Global Director of Sustainable Solutions at BBVA.
Around 120,000 companies currently use the smart aggregator for businesses, BBVA One View. Now, they can also obtain their carbon footprint free of charge and find out the environmental impact of their activity.
BBVA will be carbon neutral in 2020
BBVA has committed to being neutral in CO2 emissions in 2020. It also set the goal of reducing CO2 emissions by 68 percent from 2015 levels and for 70 percent of the energy consumed to come from renewable sources by 2025. These goals are part of BBVA's Pledge 2025, which was launched by the bank to help attain the United Nations Sustainable Development Goals (SDGs) and the Paris Agreement on climate change.
Reducing the impact of its activity on the environment is one of the objectives in BBVA's strategy to fight climate change and promote sustainable development. Furthermore, BBVA wants to help its corporate clients in their transition to a more sustainable model.
As part of this Pledge 2025, BBVA will also mobilize €100 billion in sustainable financing between 2018 and 2025. According to the figures available at the end of 2019, BBVA has already reached nearly one third of this amount.