As part of its focus on sustainability, Garanti BBVA is once again the main supporter of Earth Hour - a WWF campaign since 2007.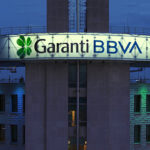 Garanti BBVA has been supporting WWF-Turkey (World Wide Fund For Nature) for 30 years, and WWF pioneered the earth hour events in Turkey. The bank will be taking part in the 'Earth Hour' campaign on Saturday, March 26, between 20:30 and 21:30 by turning off the lights at Istanbul Zincirlikuyu and Pendik Headquarters, Istanbul Suadiye and Etiler service buildings, Ankara Kızılay and Kavaklıdere service buildings, Bursa service building and İzmir service buildings.
The campaign is considered the largest environmental movement in the world. As part of Earth Hour, BBVA aims to draw attention to climate change. This year, it is calling for #DönüşümSaati to stop the climate crisis.