Garanti BBVA kicks off 'Sustainable Future in Exports' program of awareness-raising events
Garanti BBVA, the BBVA Group's Turkish franchise,  integrates climate change and inclusive growth within its core strategies. In line with that commitment, Garanti BBVA has launched a program of events called 'Sustainable Future in Exports' to support Türkiye's adaptation to the European Green Deal and pave the way to sustainable investment. At the first event, held on November 23, 2022 at Fişekhane Istanbul, the bank explained the European Green Deal and the Carbon Border Adjustment Mechanism (CBAM) to the sectors and institutions–especially SMEs–that will be affected by the new rules governing exports to the EU.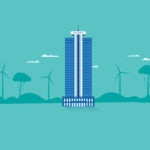 The CEO of Garanti BBVA, Recep Baştuğ, gave one of the opening speeches (alongside Mustafa Tuzcu, the Turkish Deputy Minister of Trade) and later joined the President of the Turkish Exporters Assembly, Mustafa Gültepe, the Director of the Boğaziçi University Climate Change and Policies Application and Research Center, Levent Kurnaz, , and the Principal of Ankara University Teknokent, Güray Değerli, for a panel discussion titled 'What Should Turkey Do While Preparing for the European Green Deal?,' moderated by journalist and writer Ilgaz Gürsoy. In the workshops 'New Business Normal: Sustainability' and 'Sharing Technical Information and Know-how in the Focus of Carbon Border Adjustment Mechanism,' experts brought export firms up to date with the latest technical topics.
Sustainability Themed Loan Package for customers that want to reduce greenhouse gas emissions...
At the event, Garanti BBVA launched a new sustainability-themed loan package to support customers who want to reduce their greenhouse gas emissions. Borrowers within the scheme will benefit from the bank's experience and communication network, lower interest rates, and, through the bank's partnership with the Turkish Standards Institution, a capacity-building program toward carbon emission reduction.
Garanti BBVA CEO Recep Baştuğ pointed out that the world economy is missing its global warming targets and is at serious risk of going past a point of no return. Effective climate action requires a transformation, led by producers and, critically, by the financial sector. Garanti BBVA is hosting these awareness-raising events as a forward stride in that direction.
Recep Baştuğ explained that the European Union's roadmap to sustainability is the 'Green Deal.' One of the key elements of the deal is the carbon border adjustment mechanism or 'CBAM.' The related reporting requirements will apply from 2023 onward, while taxation of exports to third countries will be on the agenda in 2026. The effective date of the Green Deal rules may even be brought forward, so, by 2026, carbon-intensive exporters in Turkey could be paying as much as €1 billion a year in CBAM levies. It's clear, therefore, that Turkish businesses urgently need to make their production techniques more sustainable. "At Garanti BBVA,"Recep Baştuğ says, "we will support our stakeholders in the green transformation process with all our resources."