Garanti BBVA has renewed a $400 million syndicated loan in separate tranches of $155 million and €238.5 million maturing at 367 days. The syndicate of international lenders comprises 23 banks from 13 countries.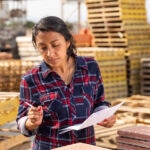 BBVA's Turkish franchise is to pay SOFR +4.25 percent to finance foreign trade deals and Euribor +4 percent to fund its general corporate purposes. The agreement forms part of the bank's strategy of tying its credit structure to social impact targets in its lending business: the first socially driven transaction within the program was signed in May 2022.
Garanti BBVA CEO Recep Baştuğ explains, "With its strong reputation in international markets and robust financial structure, Garanti BBVA continues to finance Turkish companies' foreign trade  and support the country's real economy." A special feature of the loan is that the bank can lower its borrowing cost by using the proceeds to finance micro SMEs and majority female-owned businesses. The greater its success in achieving these social impact targets, the lower the interest payable on the loan.
With this deal, Garanti BBVA again proves its ability to raise funds internationally to finance Turkish companies' foreign trade, in line with its vision of being the go-to bank in Turkey for international lenders and investors, with a solid correspondent banking network, an experienced team and a proven job creation capability. "The syndicated loan will help us continue to support Turkish companies in the international arena," Recep Baştuğ stated.