Garanti BBVA launches a climate index led by the Borsa İstanbul and CDP in Turkey
Garanti BBVA´s pioneering initiatives aim to fight climate change and achieve a more sustainable world. On the occasion of the Corporate Governance Forum at Sabancı University, the institution launched a climate index in collaboration with CDP Turkey and the Turkish stock exchange.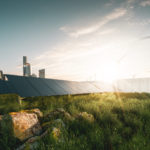 This index is intended to improve the sustainable finance market and incentivize companies to be more transparent in exposing climate-related risks and opportunities. In order to establish a calculation method and selection criteria, we have looked to the Borsa İstanbul for guidance. The selection of companies will be determined based on the information provided by their CDP.
The index´s investment universe will consist of companies listed on the Borsa İstanbul whosemost recent score is B- or higher according to the CDP Climate Change Report. The index will be updated once a year and the value of its shares will be defined according to the value of the shares outstanding in the market. Likewise, liquidity will be taken into account in the security selection process.
Reactions
Ebru Dildar Edin, Executive Vice President of Garanti BBVA, expressed the Group's commitment to leading the way in the fight against climate change. "This is one more initiative of our entire contribution to sustainable finance. We hope that it will play a fundamental role in achieving transparency regarding climate change in the private sector and that it will contribute to transforming climate risks into opportunities and improve the perception of climate change by local investors," said the vice president. "A new era of recovery must be ushered in with innovative initiatives that are supported by technology and that create opportunities for consensus to spread the climate movement throughout society,"said Dildar Edin. In addition, the vice president stated that Garanti BBVA will continue to work at transitioning towards a low-carbon economy in collaboration with the private sector, state bodies and non-governmental organizations.
Korkmaz Ergun, CEO of Borsa İstanbul, was proud to be part of the project "At Borsa İstanbul, we will take care of the calculation, maintenance and publication of this benchmark. We are excited about the investment opportunities it will create and hope it will be beneficial to capital markets," he said. Melsa Ararat, founding director of Corporate Governance Forum at the University of Sabancı and the CDP, added, "We play a role as intermediaries when it comes to transferring financial capital to companies that take into account climate change. We hope that this index will also attract the interest of local investors and encourage companies that have not yet disclosed their climate change strategies."