Garanti BBVA, stronger thanks to its climate change strategy
On the occasion of its 30th anniversary, the European Bank for Reconstructionand Development (EBRD) recently held a conference on climate change. Ebru Dildar Edin, Executive Vice President of Garanti BBVA explained how the BBVA Turkish Unit's climate related strategic decision have helped itstrengthen its position against eventual crises.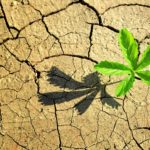 Dildar Edin was one of the speakers at a panel discussion entitled 'Thinking aboutthe Unthinkable', where she stressed that the new normal is the perfect occasion for leaders to adopt urgent measures against the climate crisis. For Garanti BBVA's executive, this normalization process has given rise to a series of expectations that businesses and leaders are must strive to live up to and then detailed how corporations need to prepare against unexpected crises, citing as an example the flexible, resilient and sustainable structure of BBVA's Turkish unit.
"Garanti BBVA has been implementing strategies against climate change and to promote inclusive for more than 15 years, and this has strengthened our organization's structure against unforeseen crises," said Dildar Edin. "For businesses' to succeed in addressing the challenges posed by climate change and COVID-19,their leaders need to change the way they think about sustainability," she added.
"Thanks to our leaders' vision and support, we contribute to society's transformation and we have integrated the sustainability principles into our business strategy," said the vicepresident.
The EBRD meeting was also attended by Special Presidential Envoy for Climate John Kerry; former Governor of the Bank of England and UN Special Envoy on Climate Action and Finance; and Minouche Shafik, economist and director of the London School of Economics.