Global Finance recognizes BBVA with two awards for best corporate digital banking in Europe
Global Finance magazine has announced the winners for the 2021 Best Digital Bank Awards. BBVA has become the only Spanish bank recognized by the publication in two categories: Best digital bank for SMEs, and best corporate mobile banking app in Western Europe.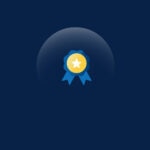 Global Finance magazine, a publication specializing in financial markets and investment banking, underscored the key role that digital channels have played in the context of the pandemic, where remote banking alternatives have proven more important than ever. "Banks were forced to address this dramatic shift and those that were able to rise to the challenge more successfully have been recognized as the best digital banks of 2021," said Joseph Giarraputo, publisher and editor of Global Finance.
BBVA was recognized in both categories thanks to the strength of its strategy to acquire and cater to new corporate and business digital clients – from SMEs to large corporations – and for successfully getting its clients to use all the digital tools it offers, and, therefore, materializing the benefits of digital banking. Also, the jury took into account the breadth of its product offering, as well as the design of both its digital (app) and online (web) banking channels.
BBVA was also recently named the world´s best bank for corporate clients for the second time by the same publication.
A comprehensive range of digital services for SMEs
BBVA launched in 2015 its mobile banking app for businesses and SMEs, the first one of its kind in Spain. Today, over 80 percent of BBVA's corporate clients use the app to run their operations. This digital channel has been incorporating new features adapted to the most relevant use cases, to allow managers to accurately control their businesses while on the go.
The innovative solutions rolled out by BBVA's digital transformation factory for businesses even allow prospective clients to access automatic onboarding via digital channels. But BBVA also allows non-clients to benefit from its digital business services. One of the most relevant new features launched in 2021 was the "private area for non-clients," a digital space that allows any company – regardless of size – to discover BBVA's digital experience and learn about the customized offering that they could enjoy before deciding whether to become a client or not. This innovative service has become a key driver behind the bank's solid corporate client acquisition figures. So far this year, over 30 percent of new SME clients have signed up via digital or online channels.
Also, all corporate clients can access the digital services – both via website and app – that the bank has designed to meet the needs of both businesses and companies, such as the possibility of rendering global account statements, merging information on accounts held with other banks via the Aggregation Service, monitoring business uninterruptedly and obtaining an overview of sales via BBVA My Business, or accessing to digital collection and payments financing facilities such as Click&Pay, which allows small businesses to manage and control their working capital. The app has also become a solid ally to enhance any company's security strategy thanks to its transaction signing and authentication features.
Commitment to sustainable growth
BBVA has also materialized its commitment to sustainable growth that it has made available for all businesses. Leveraging its advanced data analytics technologies, BBVA is capable of estimating the carbon footprint of any company, and of comparing it against its peers. This feature represents a first step for implementing actions geared towards curbing energy-related expenses, while making a positive impact on the planet.