Following a six-month public consultative process, the United Nations Environment Programme Finance Initiative (UNEP FI) has this week released the final official versions of the UNEP FI Principles for Responsible Banking and their supporting framework documents. Endorsed by more than 100 financial institutions ahead of their 22 September global launch. BBVA is one of the 30 Founding Banks for this initiative.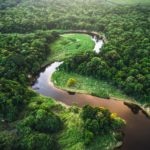 The Principles have been developed by a core group of 30 Founding Banks through an innovative global partnership between banks and UNEP FI. They provide a single framework for the development of a sustainable banking industry. In doing so, the Principles set out the banking industry's role and responsibility in shaping a sustainable future and in aligning the banking sector with the objectives of the UN Sustainable Development Goals and the 2015 Paris Climate Agreement.
They also, importantly, enable a bank to embed sustainability across all its business areas, and to identify where it has the potential to make the most impactful contribution to a sustainable world. They also position a bank to leverage new business opportunities with the emergence of the sustainable development economy.
The newly released official documentation includes: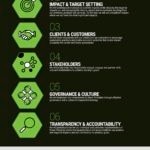 Principles for Responsible Banking - UNEP FI
In advance of their official launch on 22 September during the United Nations General Assembly, the Principles have already been endorsed by more than 100 banking sector institutions globally, including 71 banks and 40 other institutions. More than 40 CEOs have confirmed their attendance at the official launch events in New York City, with others attending events to take place around the globe. Banks committing to the Principles before 22 August become official Founding Signatories, and are invited to take part in the official launch events.
An extensive six-month public consultation process for the Principles for Responsible Banking closed on 31 May. It included the cumulative participation of more than 500 stakeholders through 17 webinars, 36 live meetings and events held across 34 countries, and individual engagement in the online feedback system. Through this participatory process, more than 250 banks provided inputs into shaping the Principles for Responsible Banking along with civil society, other financial institutions, banking associations, technical experts and others.
About the Principles for Responsible Banking
The Principles for Responsible Banking have been developed by the banking industry itself, together with the United Nations Environment Programme Finance Initiative (UNEP FI) – a UN-private sector collaboration that includes membership of more than 240 finance institutions around the globe. In an era of increased expectations for banks to support and meet the sustainability goals and standards set by their customers, clients, investors and society-at-large, these Principles define what it means to be a "responsible bank."
The Principles for Responsible Banking guide a bank to integrate sustainability across all its business areas – from strategic to portfolio to transaction levels. In so doing, they support banks to remain competitive today and into the future, while ensuring that banks create value for both their shareholders and society.
They have been designed to enable all banks to implement them, no matter their specific context or whether the bank is only beginning to integrate sustainability into its business. The transparency and accountability mechanisms of the Principles for Responsible Banking require banks to manage what matters most, set public targets and report back on progress.