What is BBVA doing to safeguard access to affordable, clean energy?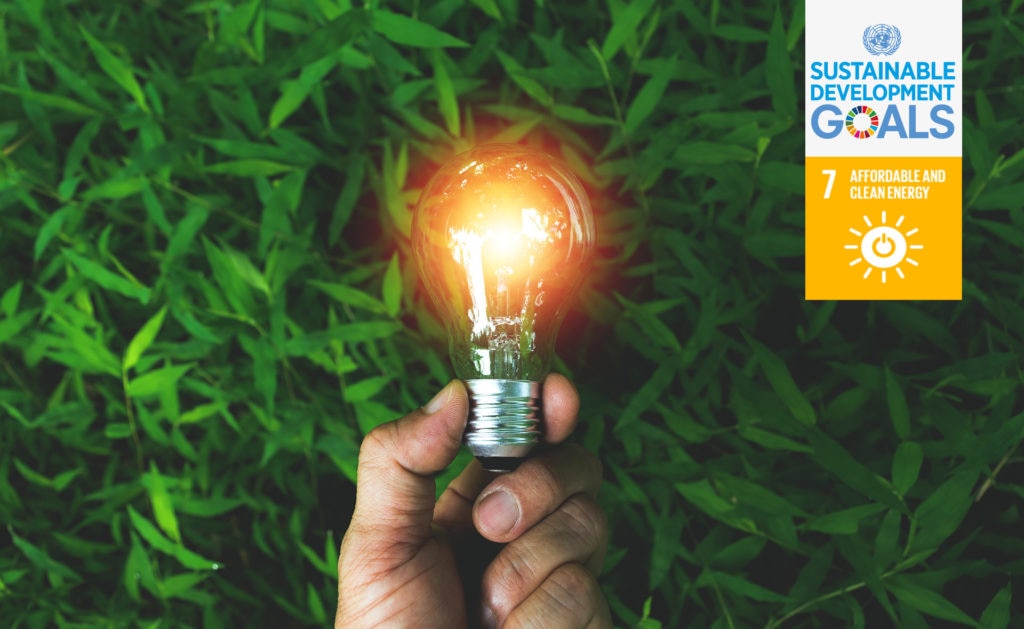 A commitment to sustainable development is the best guarantee for a better future. All measures aimed at improving energy efficiency and increasing the use of renewable energy are welcome in this undertaking. This is precisely the objective of the United Nations seventh Sustainable Development Goal (SDG): to ensure access to affordable, reliable, sustainable and modern energy for all, an objective that BBVA is also actively supporting.
According to World Bank data, close to 1 billion people around the world still live without electricity, and an equal number suffer from an insufficient, unreliable supply. But in addition, approximately 3 billion people use dirty fuels to cook with or to heat their homes, thus increasing CO2 emissions. There is a clear need to stimulate the development and use of clean energy worldwide.
Talking about sustainable energy means talking about cleaner production methods, and this is where renewable energy sources (solar, wind, geothermal, tidal) come into play. But conservation is also of utmost importance: using energy as efficiently as possible, reducing the amount that is used, and generating savings. Technological developments might make this possible.
More Renewable Energy
In order to do its part in contributing to the fulfillment of the United Nations Sustainable Development Goals, BBVA has spelled out its climate change and sustainable development strategy in Pledge 2025, its commitment to the environment and the future. With its Global Eco-efficiency Plan BBVA specifically addresses SDG 7 as a matter of policy, by contributing to energy efficiency improvements and promoting renewable energy with financing sustainable projects.
On one hand, BBVA has focused part of its efforts on reducing its electricity consumption from 920 kWh per person in 2015 to 874 kWh by 2020. This figure represents a 5 percent reduction, to be further reduced to 8% by 2025 with a consumption target of 848 kWh.
Along the same lines, BBVA is also working to augment energy consumption of renewable energy. It expects its use of clean energy to increase from 27 percent in 2015 to 48 percent in 2020, and up to 75 percent in 2025. The bank's goal is to be using 100 percent renewable energy by 2030. It also projects a 68 percent drop in its CO2 emissions between 2015 and 2025.
In 2018, the bank accomplished significant electricity consumption savings resulting in reduced CO2 emissions. It has also moved more and more of its employees into buildings that have been certified as sustainable.
On the other hand, BBVA is committed to helping its clients make the transition to cleaner energy. The bank is particularly focused on sectors with high levels of pollution (energy, automotive, naval, and aviation) and will work with customers in these areas to help them move toward business activities that are more compatible with the environment. This effort starts with the analysis of data related to customers' energy production and future investments. From there, the technological changes needed to reduce their carbon footprint will be identified.
In its financing role and under the framework of its sustainability strategy, the bank is reducing financing costs and ensuring beneficial terms; for example, businesses that introduce measures to improve the environment, society, and their corporate governance can benefit from lower interest rates.
Issuing green bonds
In addition to BBVA's internal savings and improved efficiency, a large part of its strategy addressing climate change and sustainable development has to do with raising the necessary capital to counter negative impacts on the environment and fulfill the objectives established by the United Nations. BBVA has committed to securing €100 billion between 2018 and 2025 for sustainable financing to cover projects related to renewable energy, energy efficiency, and the issuance of green bonds. By December 2018, the bank had already reach €12 billion of this goal.
In 2018, BBVA Group issued green and social bonds for €7.89 billion and green loans of €1.8 billion.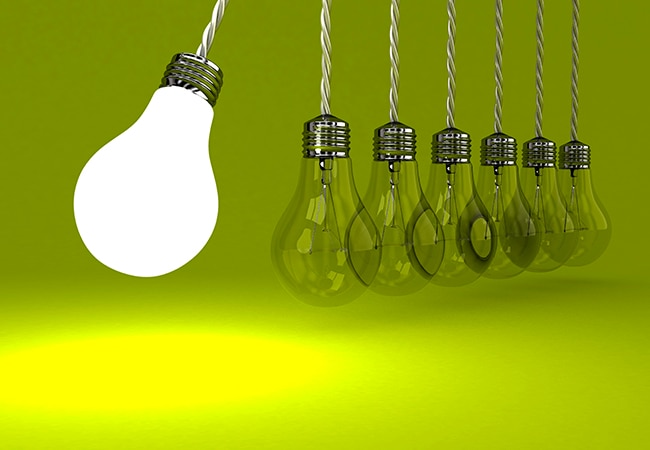 Included among the different activities completed under this framework, BBVA and Renovalia Energy agreed the first renewable energy green financing project in Spain totaling $74 million and to be used to finance the "Wind Project", which will consist of two wind parks one in Lleida and the other in Barcelona. The bank also placed a green bond (loans issued with the commitment that they will be invested in sustainable projects) for €1 billion, the biggest deal of its kind by a financial institution in the eurozone. This deal was also the first of its kind to be issued by a Spanish bank.
BBVA was the first private bank in Latin America to issue a green bond in Mexico, with two placements that totaled 7 billion pesos. It was also the first bank to complete a corporate green loan in South America. BBVA and the Peruvian company, Ferreycorp, agreed a bilateral green loan over three years in the amount of $70 million.
BBVA has broken new ground in issuing green bonds, and in fact, in 2017 it was the bank that contributed the most worldwide to these kinds of deals: 12 deals in total, both in Europe and Latin American, across various sectors.
BBVA and the SDGs
BBVA's Pledge 2025 is an initiative that demonstrates BBVA's efforts to contribute to the UN's Sustainable Development Goals (SDGs). Spearheaded by the United Nations, the 17 SDGs are a worldwide call for the adoption of measures to end poverty, protect the planet, and ensure that all people enjoy peace and prosperity.
Included among the priorities defined by the United Nations 17 goals are domains such as climate change, economic inequality, innovation, sustainable consumption, peace, and justice. On the whole, given the wide range of its business activity, BBVA contributes to all the SDGs, with both its global presence and the many activities of the BBVA Microfinance Foundation.