In January, more than 250 leaders from across BBVA USA gathered in Houston to hear from management about the bank's new 5-year strategic plan. Anybody in attendance will tell you it was a great meeting that generated palpable excitement about the bank's future in the U.S.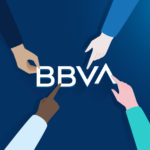 Little did any of us know it would be one of the last times we would be together for a while.
By March, COVID-19 had come ashore, hitting the US from coast to coast, and forever changing what is considered normal in both our personal and professional lives. Our center has shifted - perhaps permanently. It would be understandable to think that any grand plans - a 5-year strategic plan, for instance - made for our business should be modified accordingly.
I'm here to tell you that for BBVA USA, this is not the case.
Over the course of my career, I've seen strategic plans come and go, each with varying degrees of effectiveness. Those that are the most successful are built on foundational truths and tested to withstand a variety of scenarios. BBVA's plan does exactly this.
The pillars on which our plan is built have proven to be even more important in the face of a pandemic and social unrest.
For instance, we know that focusing on financial health was important before the pandemic. It will be even more important as people begin to assess the economic fallout of the pandemic on their personal financial situation.
We will be there to help them. 
In the same way, sustainability is here to stay, whether economic or environmental. It is our firm belief  that the recovery from today's crisis must be fundamentally more sustainable than previous ones. Indeed, that recovery will be a necessary outcome of the current situation.
We have already begun our efforts to create this future. 
BBVA's hallmark is innovation - particularly innovation that creates opportunities for our customers. Our efforts in innovation are only as good as our ability to reach more customers and grow profitably so we can finance  the type of innovation that truly benefits customers.
Our digital channels combined with our branch network have never been more vital in this effort.
We elevated operational excellence as a key pillar of our plan, originally thinking that this mindset would set the stage for sustainable improvement across our organization. In the face of COVID, our focus on operational excellence - and our ability to adapt - has become critical to helping customers get the best service in the most efficient and fastest way possible, including the launch of our most recent mobile banking app upgrade and the addition of 15 new branches. Operational excellence has also been at the heart of our ability to quickly shift to a work-from-home environment for the majority of our workforce.
We launched an online PPP loan application in just three days - a process that would typically take up to a year. 
We know that achieving our goals is not possible without a loyal workforce that deeply believes this organization is the best place to be and one that truly wants the best for them. That environment helps us recruit and retain the best and engaged team, focusing on reducing attrition and increasing diversity and inclusion across the bank.
We continue to fully support our employees' varying needs throughout the pandemic and responded quickly to the nationwide protests around racial equality, and in return deepened their loyalty.
The pandemic has underscored our belief that deepening and amplifying our digital transformation is more vital than ever. To be successful in today's uncertain world, data and technology are key.
This is why data and technology is an evergreen strategy. The bank continues to facilitate the growth of its portfolio of technology-based companies, including such innovators as Simple, a digital neobank with built-in budgeting tools to help manage spending; Azlo, BBVA's banking platform for small businesses; and Open Platform, designed to provide access to financial products and services for fintechs.
Yes, the pillars of our strategic plan have proven themselves to be fundamental during this unexpected crisis. So at BBVA, we will stay the course. We will set our sails for a course that is set directly into the storm and adjust our sails along the way to meet the challenges head on, knowing that our foundation is solid and unmoving.
This is how BBVA will survive and thrive, now and into the future.