BBVA USA launches new mobile banking app, expanded transaction detail
BBVA USA today announced the launch of two digital updates designed to strengthen financial freedom. The bank launched its new mobile banking app, Mobile 9.0, and expanded transaction detail screen in mobile and online banking, both aimed at leveraging the bank's technology expertise to provide a better experience and more control for customers.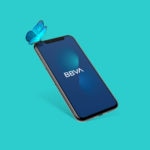 The two services embrace technology as the means to a better end for customers with concrete steps that help them improve their financial health, a key pillar in the bank's 5-year strategic plan and something the bank says is more important than ever in the face of the COVID-19 pandemic.
"Both of these projects were well underway as part of our new 5-year strategic plan before COVID-19 came to U.S. shores," said BBVA USA Head of Client Solutions Jose Luis Elechiguerra. "The ongoing pandemic has further reassured us that we're on the right track. The uncertainty it's created has made our focus on leveraging our expertise in technology to help improve customer's financial health more important than ever, and the launch of these two services underscore our intention to continue moving forward with our plans."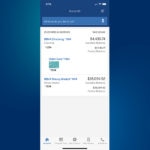 BBVA USA Mobile 9.0
BBVA's new mobile banking app, Mobile 9.0, features an all new look and feel and streamlined navigation, which reflects the bank's new global identity and incorporates its brand values.
The app is designed to build on the bank's already best-in-class mobile functionalities by leveraging BBVA's global mobile platform, a mobile experience that has won best mobile banking app in Spain, Mexico and Turkey - in the case of Spain, Forrester named the app as the best in the world in Europe for the third year in a row in 2019 and in Turkey, it was named in the top two in Europe for the second year by the research group.
"BBVA has a depth of experience in digital, with a foundation built on a deep understanding of consumers' wants and needs," said BBVA USA Head of Retail Customer Solutions Manolo Moure. "We are able to leverage that collective knowledge to bring award-winning services from one country to another through our collaborative one-time development process."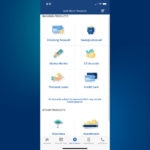 Featuring a clean look with new colors, fonts and icons meant to inspire increased engagement, the app brings important tools for managing financial health front-and-center with a new main navigation bar that allows clients to quickly access to the app's most used features, including accounts, financial tools, ability to originate accounts, move money and obtain assistance.
The app's main page also allows clients to see all BBVA USA and other financial institution accounts in a single location to provide an instant look at their full financial picture.
"The BBVA USA Mobile Banking App has already been named a leader six times in a row by Javelin Strategy & Research, in large part due to the depth of functionality it provides clients," said BBVA USA Head of Relationship Models Discipline Cody Sparks. "Not only have we retained that award-winning functionality, but we've made it easier for clients to use and the tools that help them better maintain and understand their financial health are easily accessible, something that in today's day and age has never been more relevant."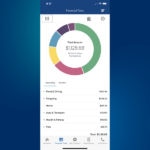 Expanded Transaction Detail
In addition to the launch of Mobile 9.0, BBVA has expanded the transaction details available in both its mobile and online banking, dubbed Expanded Transaction Detail. This reconfigured transaction screen gives clients additional details around their account balances at the time of each transaction, providing a real-time view of their financial status and increased understanding of their overall financial picture.
With Expanded Transaction Detail, clients can now tap or click on recent transactions in checking, savings and money market accounts to see step-by-step details on how a transaction has impacted their balance.
"Expanded Transaction Detail was built in response to customer confusion around posted versus available balance and how individual transactions impact each," said BBVA USA Executive Director of Seamless Experience Stacey Dreyer. "We're confident this change provides increased transparency and understanding of the way individual transactions can have an effect on the money customers have available to them at any given moment, and thus avoid behaviors that can lead to negative balances."
Previously, the overall view of your checking account balance showed just available and posted balance. Now, it includes posted, pending and available balances.
Individual transactions previously included the amount of the transaction and the posted balance after the transaction. The following is now included in each transaction:
Posted balance at time of transaction
Pending transactions or holds that may impact the balance before the transaction is made
Available balance before transaction
Available balance after transaction
The screen also includes the ability to learn more about balances and transaction types, the definition of processing and effective dates, and a warning badge that indicates if a transaction has been posted against insufficient funds.
"Before mobile banking, customers kept checkbook registers to keep track of the money available in their accounts, debiting and crediting each transaction as it took place" Dreyer said. "With the advent of digital, customer habits began changing, and people now increasingly use online and mobile banking to keep track of the money in their account. Oftentimes they may forget about transactions that are pending or not yet processed, which can lead to a misunderstanding of the money they actually have available. Our new expanded transaction detail aims to give more complete detail, so customers know what is safe for them to spend and the actions that can lead to overdraft."